Blogger Resources Guide
Hello my fellow foodies!
I have compiled a few of my favorite services to help you get started on your own food blog!
 As always, feel free to reach out to me if you have any questions!
Clink!
Kathi
(affliate links)
---
 First and foremost, Food Blogger Pro.  This site has endless amounts of information.  Video tutorials that will take you from the very, very basics to posting your first blog.  Within the community forum, you will meet bloggers, just like you, growing their blogs and sharing the fun and struggles.  This is by far my most valuable tool.  Click on the image below to take a peek!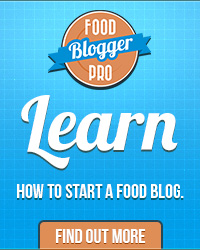 ---
You are going to need a host.  There is no doubt that Bluehost has you covered.  They provide easy set up and you can't beat the price!  There is ability to grow as your blog grows and the customer service is pretty fantastic.  Click on the image below to explore.
---
My photography Bible.  This was some of the best money I ever spent and it has paid for itself over and over again.  What good is a food blog if your food doesn't look edible right? This photography book changed my blog forever…and in the best way!
Click here to view more details
Click here to view more details
---
 So now you have this great blog but how are you going to let everyone know about it?  Pinterest, Pinterest, Pinterest!  Any successful blogger will tell you it's all about Pinterest.  There was a time my friends, where we were pinning like crazy people all day.  But now there is Tailwind.  Let them do all the work for you and it's so terribly affordable.  It will pay for itself the first week with all the traffic it will bring to your site!  Click below to start a free trial!
I've got lots more to share but it's time to get back to the kitchen!
Stop by often to see new resources!