Marshmallow Vodka?  Well thats just crazy!  Crazy good!  Two ingredients.  Vodka + Marshmallows!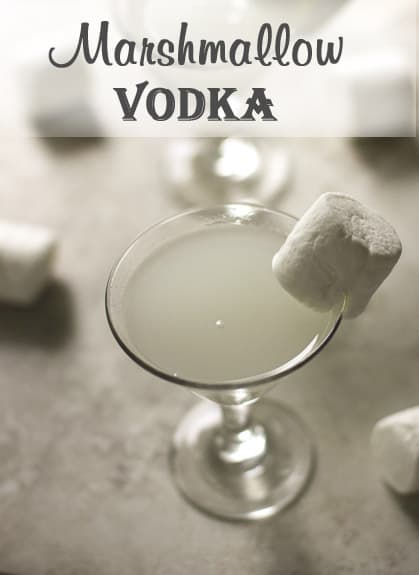 A mason jar, marshmallows, vodka and 24 hours…that's all you need baby, that's all….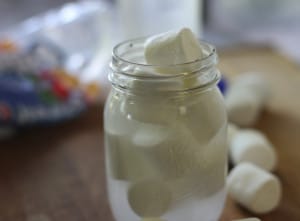 Put about 10 marshmallows in a mason jar (or as many as you can stuff in there)….pour vodka over it. Seal. Store for 24 hours.  STRAIN , chill and serve!  Y
You get a slightly sweet vodka with a hint of marshmallows.  No big dramatic flavor but a fun weekend booze project!
More boozy projects: Lemoncello and Raspberry Cordial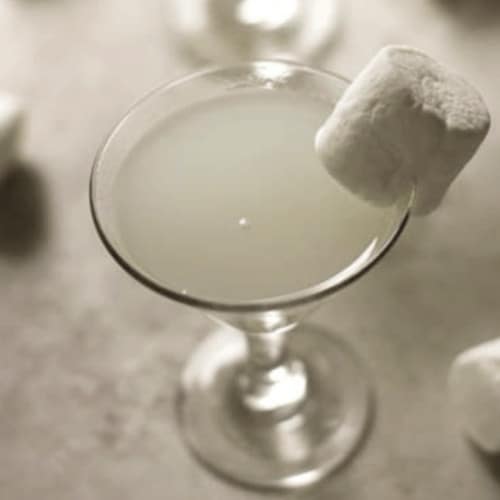 Ingredients
1

fifth

vodka

1

8 ounce

marshmallows
Instructions
Fill large container with marshmallows. As many as you can stuff in! Pour vodka over marshmallows and chill for 24 hours.
Nutrition