Hi Foodie Friends! We're Kathi and Rachel Kirk- the mother/daughter duo behind LaughingSpatula.com.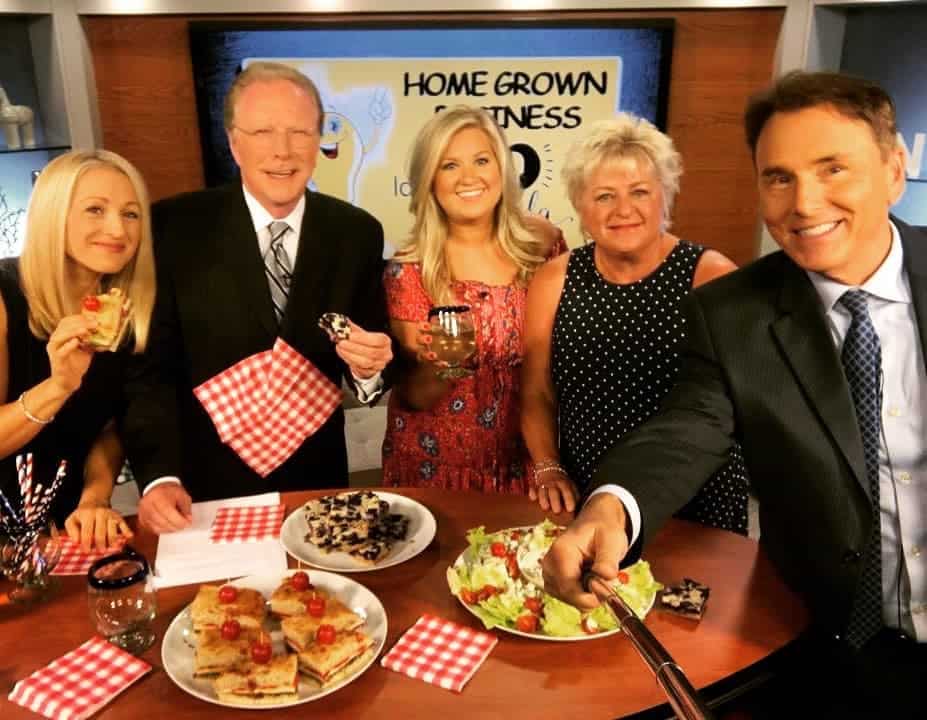 Originally started as a side hobby for Kathi, it was only a dream that blogging would turn into a partnership between mother and daughter. Food is a lot more than sustenance for us- It's an activity, an interest, and a creative outlet. We only post tried and true recipes, and for the most part, our meals are pretty healthy and simple to prepare (though, we sometimes cheat with a dessert here and there!). We don't like to use alot of processed ingredients, and we aim to keep the majority of our meals at 30 minutes or less from start to finish.
About Us: Originally from  Seattle, we all recently relocated to Sunny Southern California (Palm Springs area, to be specific) and live only 1/2 mile from each other.
It's pretty evident that our love of all things 'food' and 'cooking' is genuine!  Follow our blog and we promise to always keep this love at the forefront of our recipes.
We'll only post recipes that:
Are tried and true! We fully curate, develop, and test everything we post. 
We believe in everything we post. No gimmicks whatsoever. 
We believe in whole fresh foods- not a ton of processed junk. You should be able to taste the flavors of the ingredients in your food. That's not to say we don't use a can of enchilada sauce here, or a cup of shredded cheese there, but for the most part- whole, healthy foods are our mantra.
Appeal to us and our families; If you can't cook it in about an hour or less, it won't be featured here. Simple is key, and usually always tastes the best.
Questions? Comments? Want to work with us? Reach out anytime to us at contact@laughingspatula.com or via social media- Instagram, Facebook, and Pinterest!
Kathi has been married to Rachel's dad Marty for 40 years and they are living the good retired life. They play loads of golf, float in the pool, and enjoy making cocktails while listening to groovy music (usually Elton John, Hall and Oats, Carole King, and some smooth jazz). Kathi and Marty love trying new restaurants, and particularly enjoy trying them with their large group of new Palm Springs friends.
Rachel and her husband Greg have been together for 15 years, married for 8, and  welcomed their son Benny (also known as Squishy) into the world in April 2020. Greg and Rachel enjoy endeavoring new house projects, exploring their new hometown of La Quinta, California and taking weekend trips to the coast (specifically Laguna Beach, which usually includes a stopover in Disneyland!).
Meet Benny- AKA, Squishy! Benny was born in April 2020 and is the absolute light of our lives. His favorite activities include watching anything with Elmo, swimming at Grandma and Grandpa's house, and eating ice cream (his favorite food). He does a great job of keeping his parents on their toes with his constant, curious exploring, and silly little sense of humor.
Fun Facts about LaughingSpatula.com 
We never had any idea this website would be successful. Kathi started it as a way to share her recipes with friends and family. We are thankful every day for it!
We have been featured in many major media outlets (which thrills us every time!).
Our first viral recipe was Chicken Avocado Burgers. They went over quite well with the Whole30 and Paleo crowd! This recipe won California Avocado's 2015 Favorite 4th of July recipe. We received a case of avocados and you would've thought we won a leg lamp we were so excited!
Our personal favorite recipes are those that are quick, easy, and give loads of flavor. If we had to list 3 that we think define 'Laughing Spatula', we'd pick:
Reach out anytime to us at contact@laughingspatula.com or via social media- Instagram, Facebook, and Pinterest!
SaveSave
SaveSave