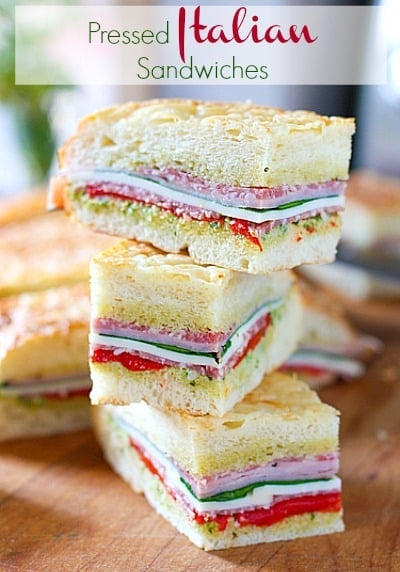 Perfect lunch or appetizer – This recipe makes a bunch, so great for a crowd!  Holidays or a picnic, it's the perfect sammie. The roasted red peppers and pesto give it a ton of flavor.
I made these for our picnic last week along with Salted Caramel Rice Krispie Treats and talk about going in style.  We rocked our red solo cups full of Mimosa's and ate like kings!
Our daughter and her cute little Shih tzu, Walter came along…yes, she has a dog named Walter.  Walter has his own Instagram account @wigglywalter.  Walter thinks he is human.  Walter is spoiled rotten and has stolen our hearts….love me some Walt.
Some things I love about this sammie.  1.) It doesn't require mayo so it has a more stable shelf life  2.)  You buy all the ingredients and assemble.  No cooking.  and 3.) Most important…it's super easy and super tasty!
After you assemble your sammie you will need to press it.  This is where you get to be all clever and stuff.  I asked Mr. L. Spatula to help out and he rocked the sammie squishing ingenuity!  Finally putting that Kettle Ball to good use…
I put it in the fridge and  pressed it overnight but I think you could get away with a couple hours if your bread is not too thick.
Needless to say there are a zillion different ingredients you can use but I find the two most essential are pesto and roasted red peppers.  It really give it a big flavor punch.
Another awesome sammie appetizer are my Baked Egg Boats.  Can be served warm or chilled.  Like little slices of quiche with a twist!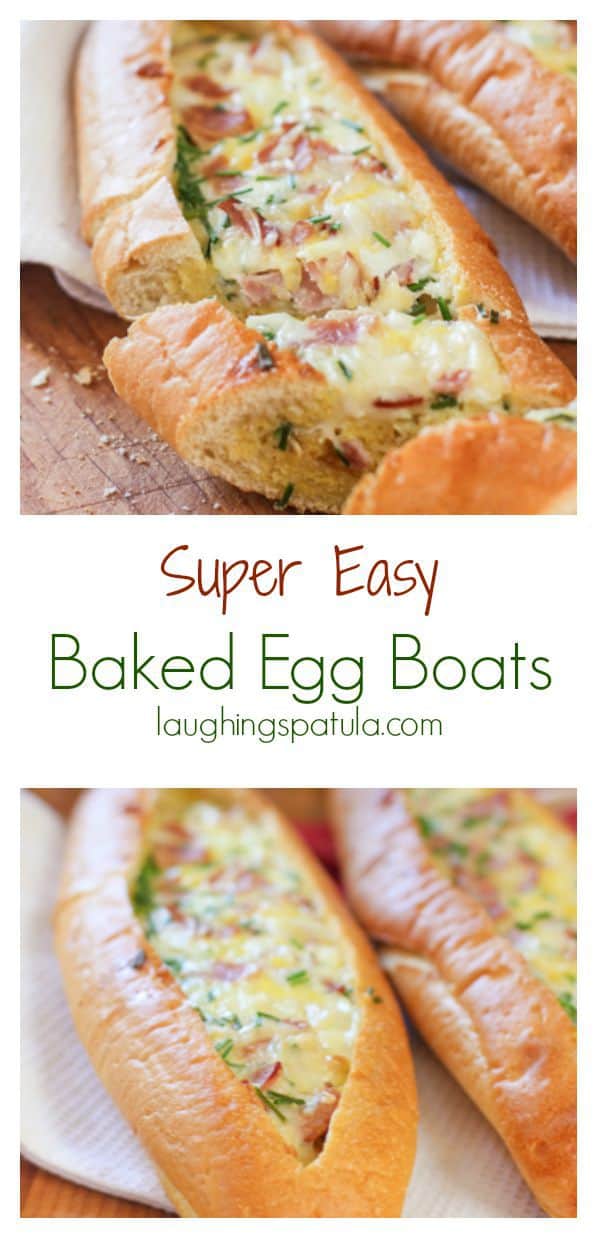 Pressed Italian Sandwiches
Ingredients
1

loaf foccaccia bread

1/2

pound

sliced deli ham

1/2

pound

sliced provolone

1/4

pound

sliced salami

1

15 ounce

jar roasted whole red peppers - drained and patted dry...as dry as you can get them

1/2

cup

Pesto

2

cups

spinach leaves - stems removed

1/4

cup

or so of Olive oil

Salt and pepper
Instructions
Slice focaccia.

Spread pesto on one half of the bread and olive oil on the other. Salt and pepper over olive oil side.

Layer your ingredients.

Pesto, peppers, provolone, spinach, peppers, ham, salami

Wrap it all up in cellophane.

Weight it down and store in fridge 2-3 hours or best overnight.

Slice and serve!
SaveSave

Other stuff thats yummy: