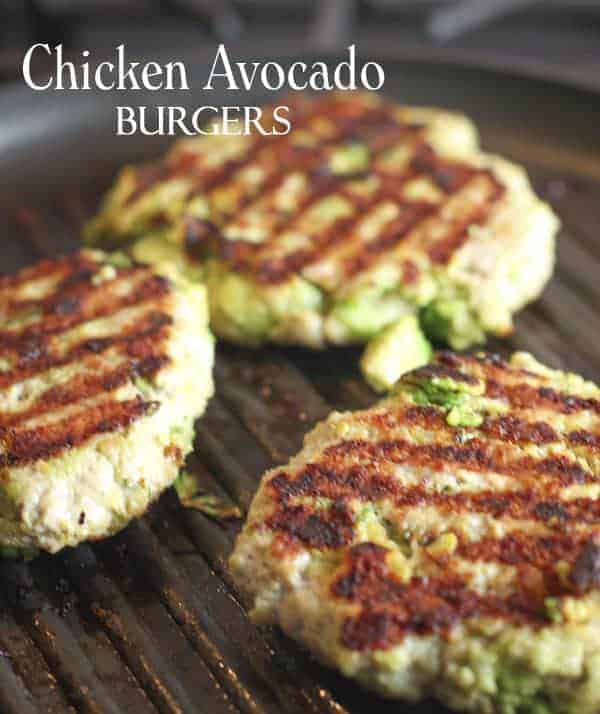 These were heaven!  I would have never thought to put chunks of avocado in burger, before grilling!
I have made these several times now. I tried using ground turkey, but it didn't come close to the flavor you get with ground chicken.   When you add the avocado, toss gently so you don't mush up the avocado, other than that, no special instructions required! 4 ingredients – my kind of recipe!
NOTE:  This is a recipe from my avocado junkie friend, Rob who contributes to this blog on a regular basis – whether he wants to or not…I stole this from his Pinterest boards
Avocado Junkie?:  Try this – Chicken Enchilada's with Creamy Avocado Sauce
Chicken Avocado Burgers
Ingredients
1 pound ground chicken
1 large ripe avocado – cut into chunks
½ cup panko crumbs or other bread crumbs
1 chopped clove of garlic
salt and pepper to taste
Instructions
Toss the chunks of avocado, breading and garlic together.
Blend mixture into ground chicken being careful not to mush the avocado.
Form into 4-5 patties and grill until done (temp of 165).

Other stuff thats yummy: