Our second installment of 12 Days of Christmas Recipes is here!
Hi Guys! Technically, it's the 7th day of Christmas- but, we didn't want to flood your inbox with emails so we're formatting roundup style! In this issue, we have compiled a list of family favorites; skillet meatballs, homemade Lofthouse inspired cookie bars, and more!
This year specifically, we're all about family; We've had some ups and downs with health and more than anything, we just feel so lucky to have each other.  Spend time with your loved ones, hug them often, and enjoy the season, friends!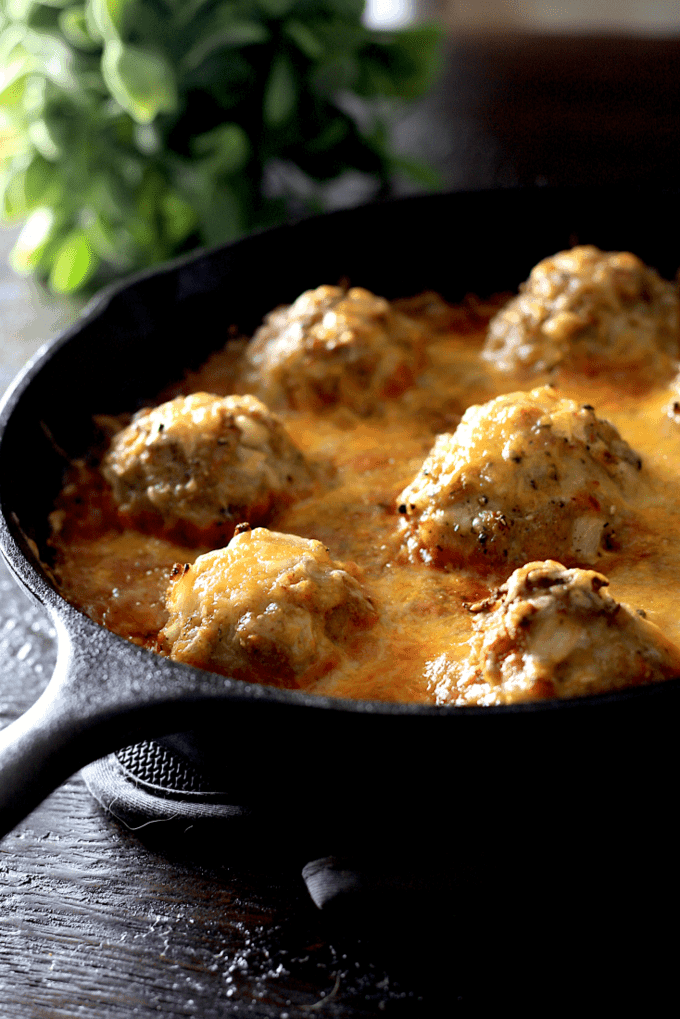 Easy and Cheesy Chicken Meatball Skillet!
This Easy and Cheesy Chicken Meatball Skillet is a 30 minute winner! With only a few ingredients, it's an easy to make one skillet wonder that makes for a great main course, or a simple appetizer. The chicken sausage used for the meatballs is a fabulous secret ingredient, and saves the dirty work  of adding a million Italian spices. Yummm!
You know those delicious, soft, crumbly cookies you buy at your local grocery store? Or..if you're like me,  you look at them, you smell them, but dear god you can't buy them because you'll eat the whole package? Anyways- you know the cookies, with the pink frosting!  This at home recipe is even better, if that could even be possible! They're super festive and the garnishing possibilities are endless!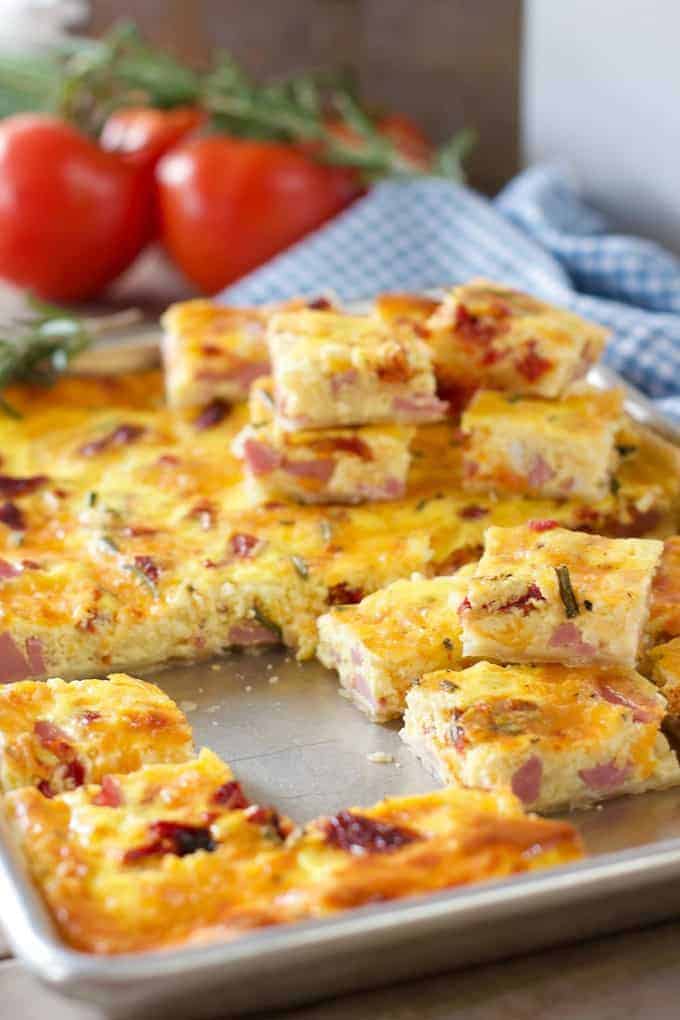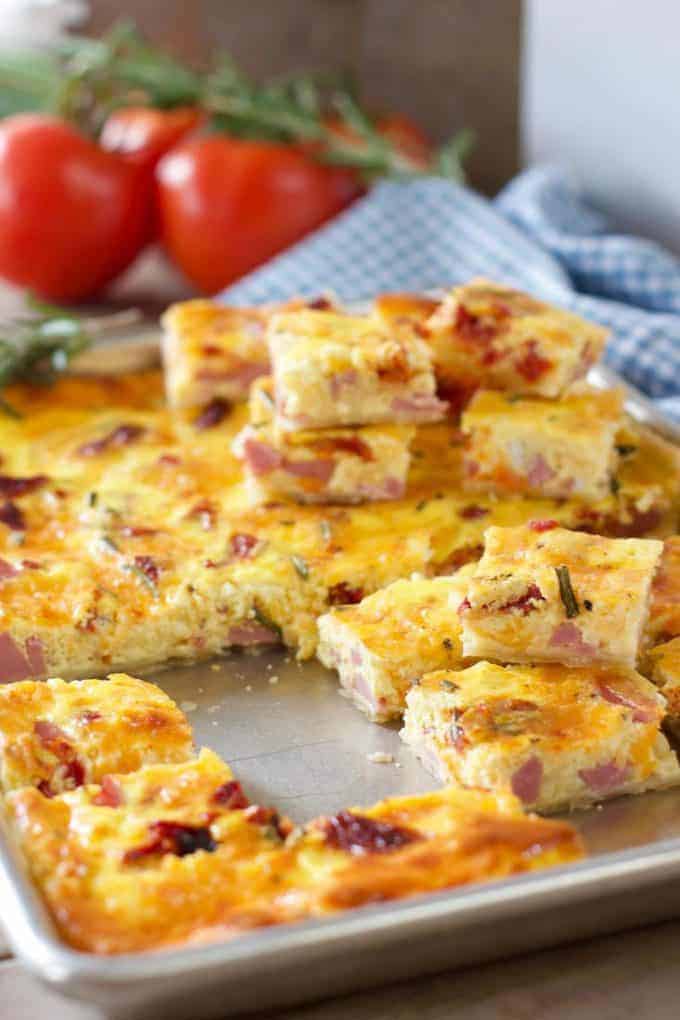 Use this recipe as a breakfast or brunch main dish or chill and cut into square for a bite size appetizer!
Anything in a sheet pan is wonderful- especially breakfast. Most holiday mornings are so crazy, you don't want to spend a ton of time in the kitchen prepping. Ease up your holiday morning with Sheet Pan Quiche Bites! Savory and fabulous, your whole family will devour these, and the best thing about them is you can snack all day on these while you prep Christmas dinner and enjoy the company of your loved ones!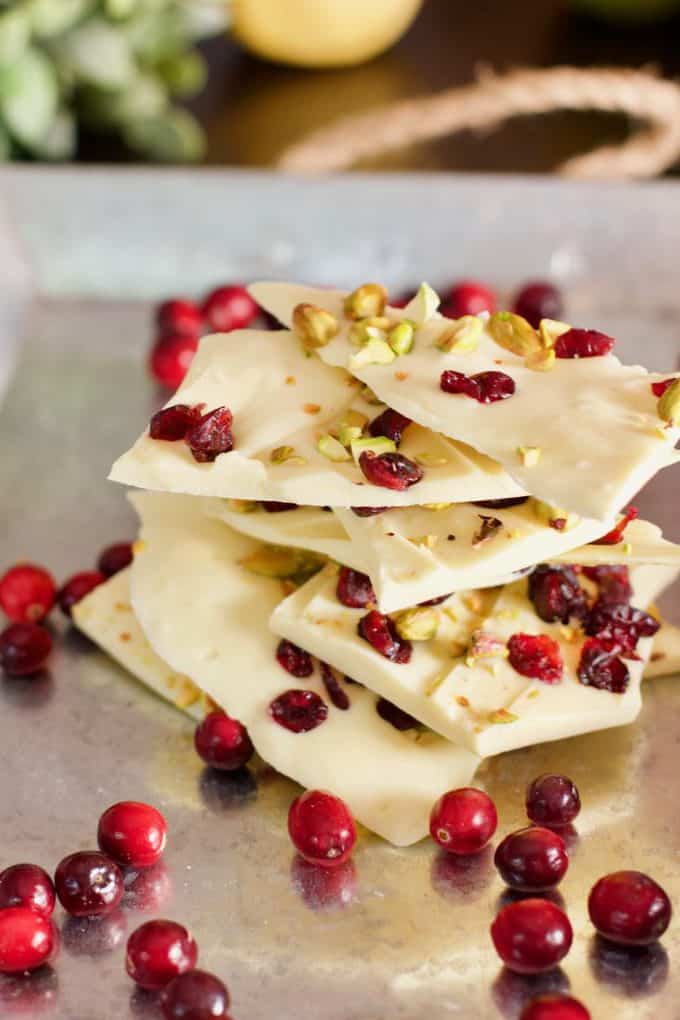 White Chocolate Energy Bark
This white chocolate energy bark tastes just as good as it looks! 3 ingredients, and a perfect hostess gift! We won't judge you if you snag a few pieces for yourself. : )  It looks fabulous under a dome cake stand in. your kitchen window, too!
We are working hard in the kitchen on the next and final installment of our 12 Days of Christmas Recipe Round up!  All new recipes to make your Holiday Season perfect!
To easy and flavorful Holidays!
Kathi and Rachel