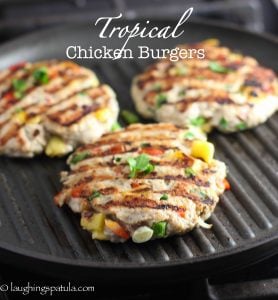 Tropical Chicken Burger where have you been all my life!  Chopped mango, jalapeno , peppers and onions all squished together with ground chicken – it's a perfect burger that comes together quickly and can easily be cooked on your indoor grill pan or outdoor BBQ.
Just like Salmon Burgers, Chicken Avocado Burgers and Greek Chicken Burgers, these are super easy!  Add your ingredients,  gently shape into patties and throw 'em down!  
Fresh and Easy Salmon Burgers!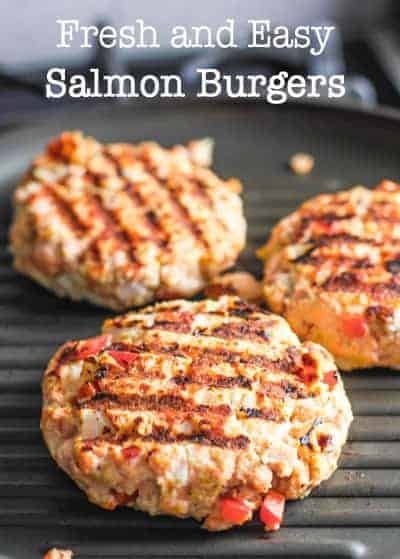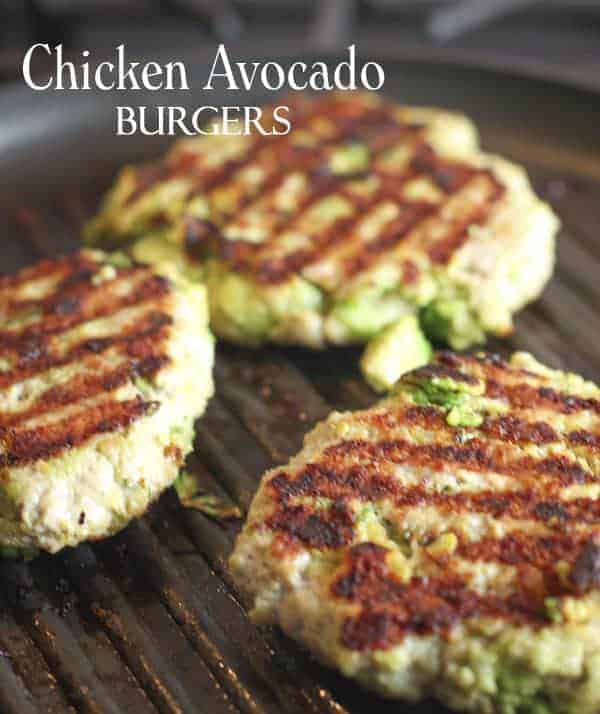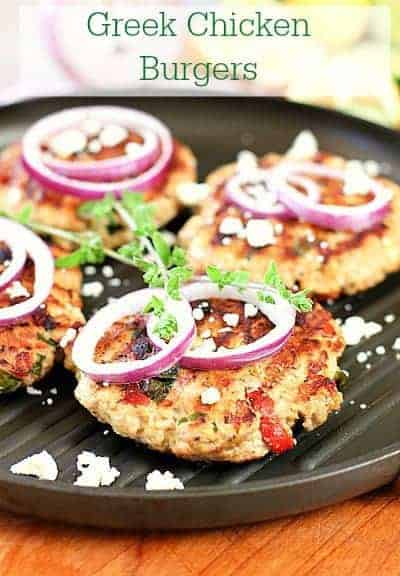 I truly enjoy the flavor of ground chicken opposed to ground turkey but you can certainly use ground turkey in a pinch!     I purchase my ground chicken from Safeway or QFC/Fred Meyer/Kroger stores.    (I have a meat grinder and someday I'm gonna break that out again…ho hum, not today though).
Once you try this, you will be grilling them up all summer long and look at these directions?  Can it get easier than this?
Notes:
If cooking on a hot BBQ outdoors, be careful not to over cook. These cook up quickly..
I used a mix of dark and white ground chicken but ground chicken breast can be used – just be prepared to have it turn out a bit on the dry side.
Here is a tutorial on how to slice a mango.
Tropical Chicken Burger
Ingredients
1½ pounds ground chicken
½ red pepper - chopped
2 green onions - chopped
1 egg
⅓ cup Panko crumbs (or almond meal for Paleo/Whole30)
1 jalapeño pepper - seeded and chopped
1 mango - chopped
Salt and Pepper to taste
Instructions
Heat grill pan to medium heat
Mix together all ingredients carefully (trying not break up the mango pieces)
Shape into 4 patties and grill to 165 degrees or until juices run clear - about 4-5 minutes on each side.

Other stuff thats yummy: