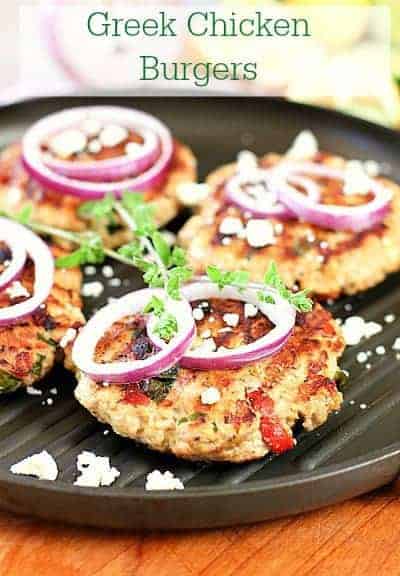 You now have a choice of four bunless wonder burgers!
Chicken Avocado Burgers – the most popular burger on this blog.  And for good reason.  Avocado mixed right into the burger itself!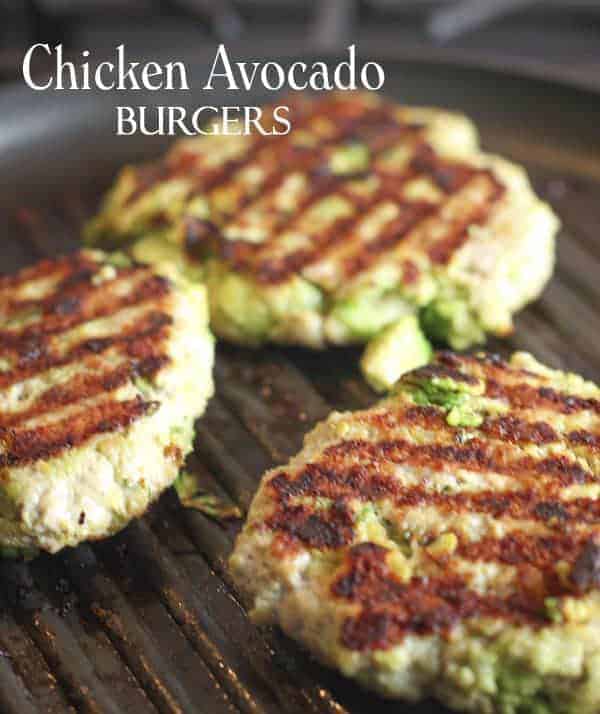 Salmon Burgers with Fresh Avocado Salsa!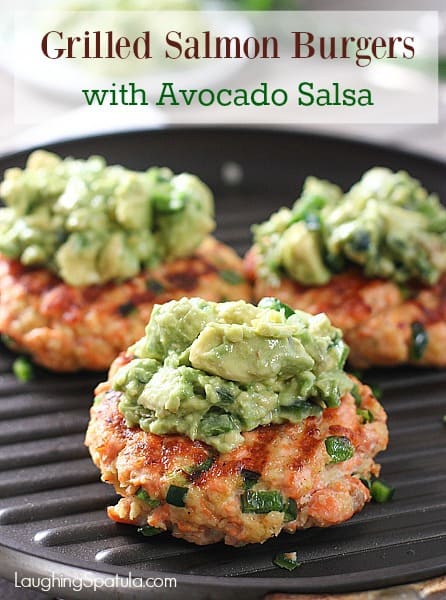 Tropical Chicken Burgers – chunks of mango enhance the fabulous flavor of these tropical burgers!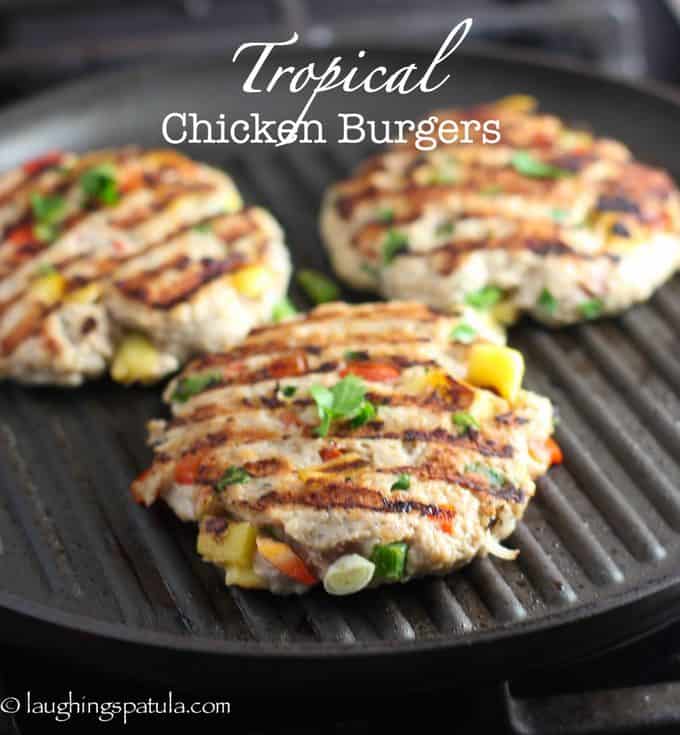 And now my new Greek Chicken Burgers.  All of them have a ton of flavor and are healthy, fresh and fast!
I added feta, oregano, spinach, fresh lemon and roasted red peppers for a Greek spin.  Okay maybe roasted red peppers are Italian?…what do I know.  But it was darn good, sounds like Greek to me!
These can be grilled indoor or out.  Since weather does not always permit a lot of outdoor cooking around here, I use this grill pan and love it!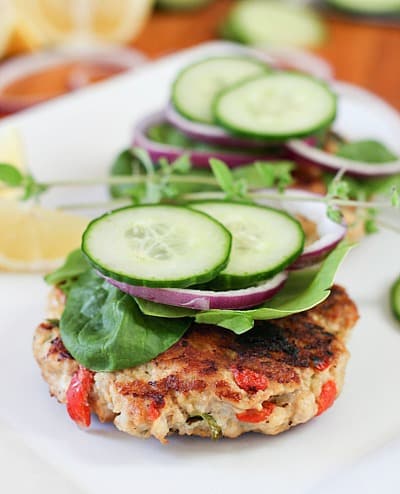 It's been crazy around here and it's about to get crazier.  Our little girl is getting married next month and it's a whopper of a wedding!   Saturday is her bridal shower at a lovely local winery. Mmmmm, wine themed shower, wonder who planned that?  Hiccup.
The wedding is on the beach in the little town of Ollala.  About an hour from Seattle.  Beautiful venue….kinda 'beachy chic', if there is such a thing.  Her and her handsome fiancé' Greg will be getting hitched and we will be throwing the biggest party of our lives!  Hold on to your checkbook Daddio!
Such a handsome couple don't ya think?  I mean this is how they live, he just dips her backwards when ever he feels like it and cameras show up…it's pretty impressive.
I'm off to get my nails done, eyebrows waxed and maybe a shot of Botox.  Doing my best to avoid looking old enough to have a 25 year old daughter who is getting married….wish me luck with that.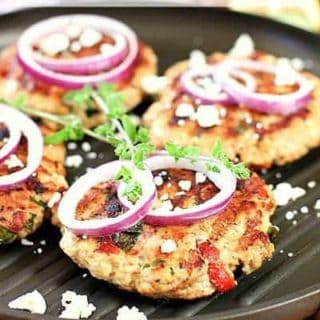 Greek Chicken Burgers
A flavorful burger reminiscent of greek flavors! Including peppers, feta and oregano!
Ingredients
1 1/2

pounds

ground chicken

I use a mix of breast/thigh meat

1/2

cup

roasted red peppers - chopped

1/3

cup

crumbled feta cheese

1

egg

1

cup

fresh spinach - chopped

1/3

cup

panko crumbs

2

cloves

garlic

minced

2

teaspoons

dried oregano

1/2

teaspoon

salt

1/4

teaspoon

pepper

tablespoon

big squeeze of half a lemon - about a

Serve with sliced cucumber

spinach and red onion if desired
Instructions
Combine all ingredients

Shape into 4 patties.

Grill for 4-5 minutes on each side until cooked through.
Recipe Notes
This post  may contain affiliate links, which means I might receive a very small commission should you chose to purchase that linked item.  I only link to items I know and trust.  Thank you for your support!  Clink!
To beautiful bunless burgers and beautiful daughters!
Clink,
Kathi

Other stuff thats yummy: