Third and final post of brand new recipes celebrating the 12 Days of Christmas!
Our last Christmas recipe roundup post! I know, I know…you're upset. While we can't blame you, we WILL supply you with some great recipes to take your mind off of your newfound sadness! For this last post, we wanted to go with what we know; savory dishes that everybody loves. We experimented here and there with some sweets, but truly, this is our niche. Below you'll find 3 savory dishes, plus a recipe for our favorite new winter time cocktail.
You get a recipe…you get a recipe and you get a recipe!
We have had so much fun with these 12 days of Christmas posts! We'll be taking a break for the rest of December, but starting in January, we're super excited to release some new healthy, family friendly weeknight recipes. Both of us (Kathi and Rachel) are working hard to live healthier lives, and we'll be sharing our quest to healthier (and skinnier!) lives. Stay tuned, but for now…on with the holiday food…yum yum yum yum yum 🙂
A huge 'happy holidays' to our readers- we appreciate you more than you know. This blog is such a journey. We learn new things every day.  How fun that we get to share this as mother and daughter, celebrating our love of food and cooking!
Big hugs, readers- thank you for participating in what has become a dream for both of us!!!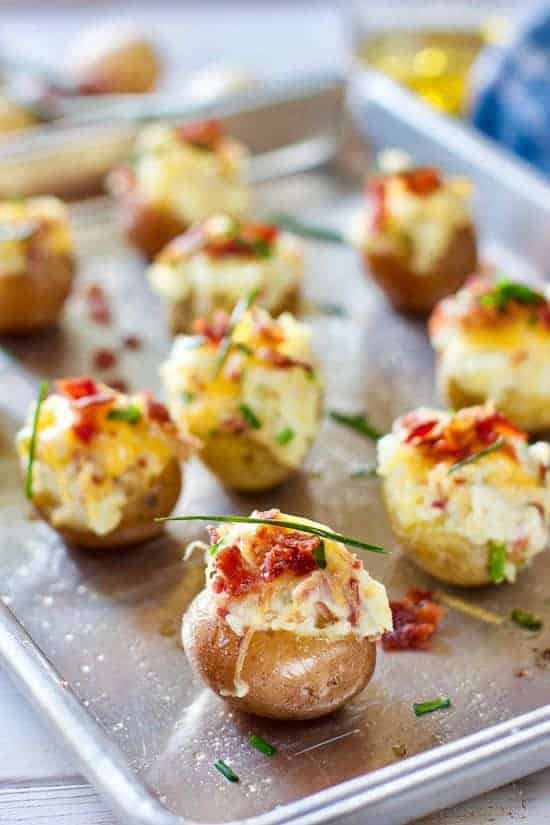 Twice Baked Potato Bites– Oh my…forget the calories, I want me some taters! These little beauties are incredible, and if you encounter anybody who doesn't like twice baked potatoes, take them off of your holiday card list ASAP because they're certified crazy.
This Chicken Pot Pie Soup- is a household favorite iand a breeze to whip up! Even better it   works just as great with turkey!  You an use store bought rotisserie chicken or your Holiday leftover Turkey.   The little hearts are made with store-bought pie dough.  You can eat this soup for days while laying around in your new Christmas jammies!
Eulas Sunday Christmas Casserole – Our family classic go to Holiday Buffet Dinner!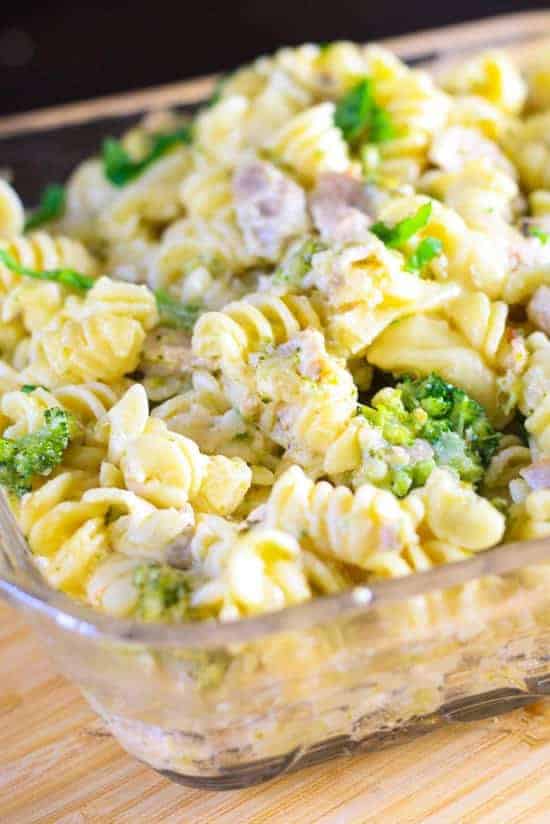 Eula's Sunday Cheesy Chicken Casserole with Broccoli. Sweet, sweet Eula was Kathi's mother in law (Rachel's grandma). She passed way too soon, but we now call her 'Grandma in Heaven'. She wouldn't be happy that this casserole has become her legacy since she was such a fabulous cook,  but boy, this is one tasty treat for the whole family. A combination of rotini noodles, broccoli, chicken, and cheese make this a winner for the whole family, and it makes even better leftovers!
And finally a lovely cocktail to clink in the New Year!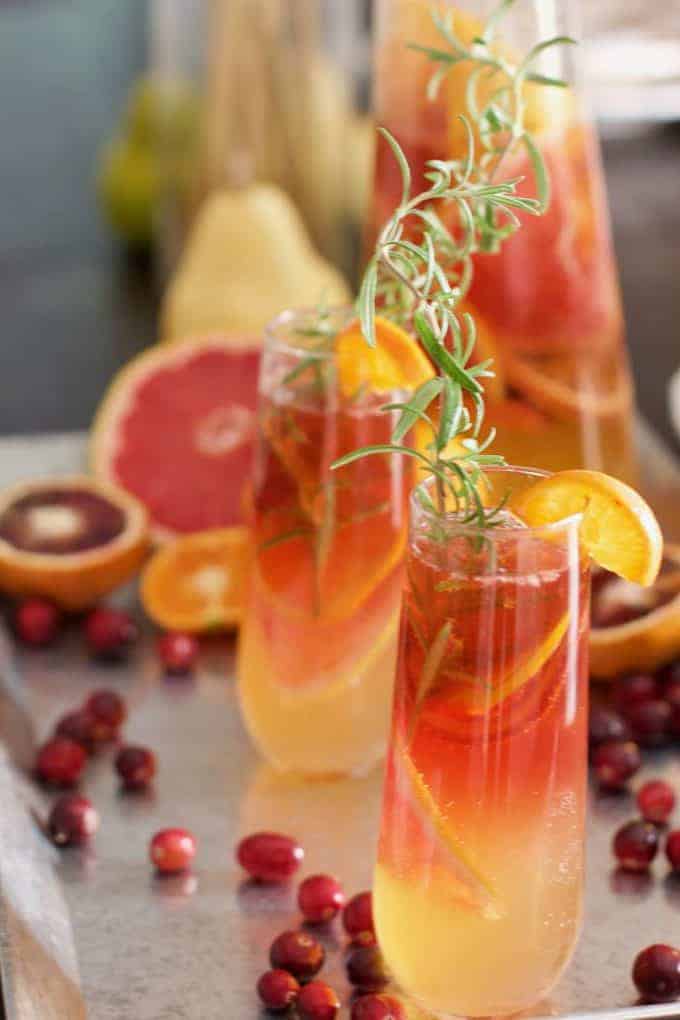 Winter Citrus Bellini– The drink that keeps on giving! This is great for brunches, or just to serve and sip during holiday parties.  Plus! it is made with prosecco! Do you know how much I love prosecco? How many square feet is the sky? Same kind of answer, cuz I really really love it!  And check out the colors!  So fancy!
Catch up on our other Christmas Round Up posts HERE and HERE for more great holiday recipes!
Merry Christmas to all, and to all a goodnight! We will see you in 2018!
Clink and Cheers!
Kathi and Rachel