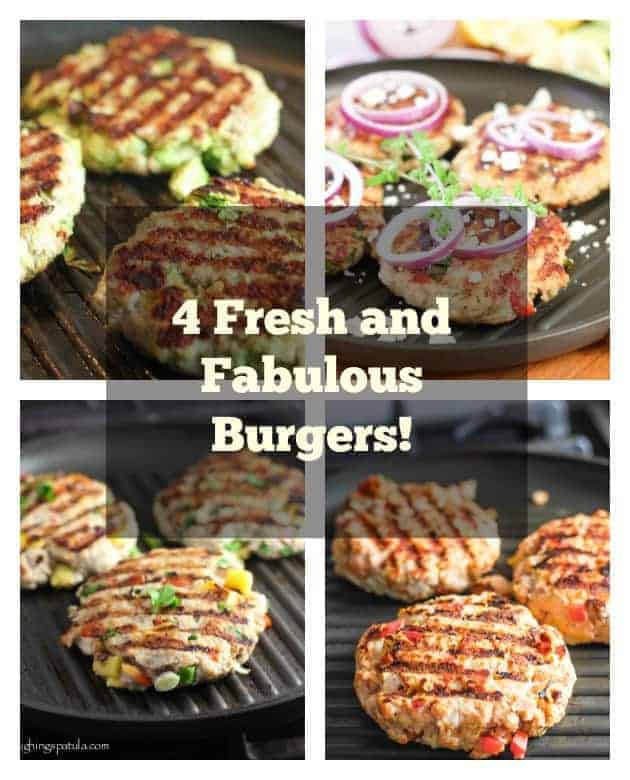 Burger central!  My most popular burgers all in one place….one click burger town!  You can add your favorite buns and condiments to get your summer started!
Chicken Avocado Burgers – Ground chicken with chunks of fresh and creamy avocado mixed right in!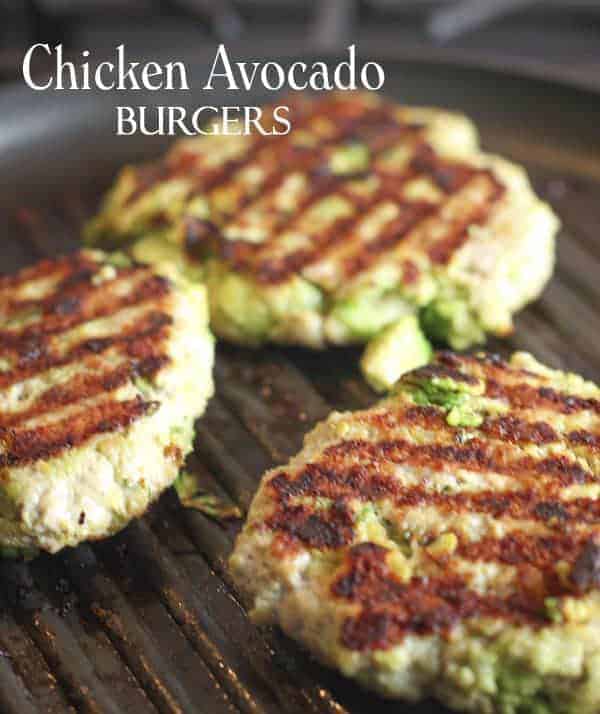 Tropical Burgers – Chopped mango, peppers and seasoning.
Salmon Burgers – Chopped salmon that you prepare yourself mixed with simple ingredients to let the salmon shine through!
Greek Burgers – Feta, roasted red pepper and a few other greeky add-ins!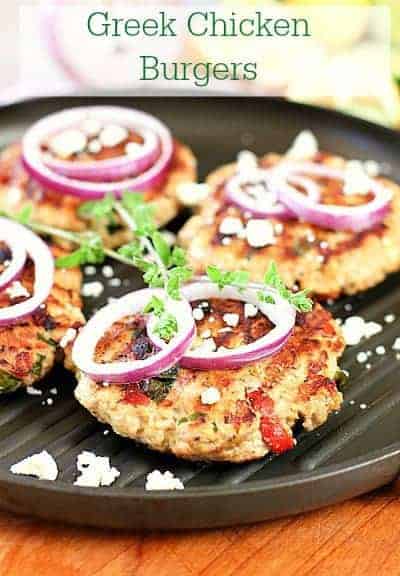 Bonus Recipe #5!  Grilled Salmon Burgers with Avocado Salsa!