Crisp apples, toasted pecans, blue cheese crumbles and roasted sweet potatoes!  All mixed together in  a super easy to make,  Maple-Dijon and Lemon Vinaigrette.  This recipe is made with primarily store bought ingredients, all tossed together in a wonderful way!
I used a store-bought package of Spring Mix that included Baby Spinach.  I like the extra crunch of the spinach, but really, you could use whatever greens you likes best.  I included store bought blue cheese crumbles, pre-cooked bacon that I chopped myself…say it isn't so!  And pre toasted pecans.  (Trader Joes has a great selection of toasted and candied pecans).
To roast the sweet potatoes.  Simply cube and toss in a little olive oil.  Roast for about 20 minutes.  One large sweet potato makes about 2 cups of cubed cooked potato.  They go a long way!  I have seen sweet potatoes already cubed in the produce section.  Why not right?  Butternut Squash is a great sub for this dish too!  Chill them for a bit before tossing in your salad.  Even better…cook the night before!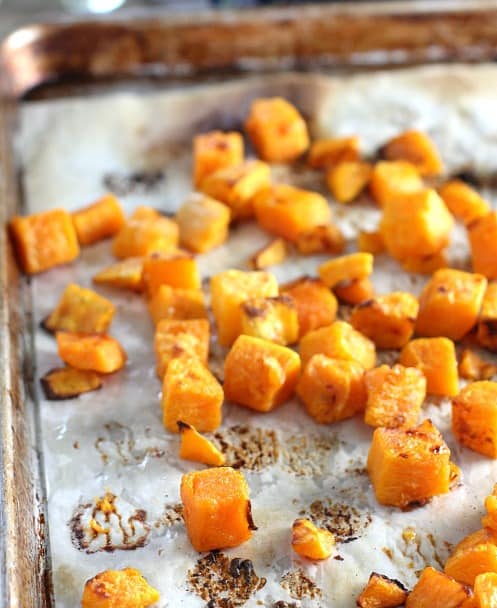 The dressing is a quick mix of olive oil, lemon juice, apple cider vinegar and maple syrup for a bit of sweet.  Very similar to my 3 Minute Lemon Garlic Vinaigrette.   Just add all ingredients to a Mason jar and shake, shake, shake!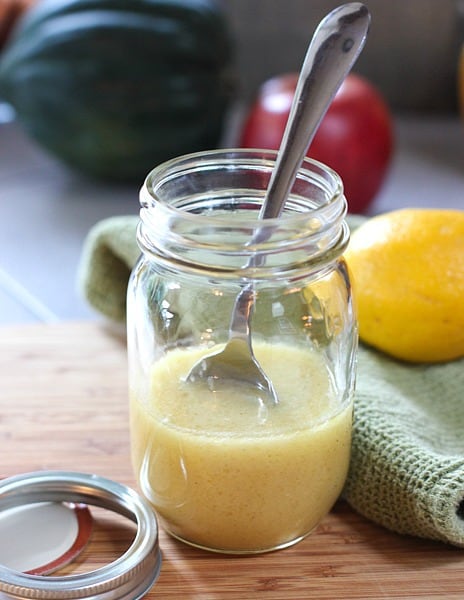 Who says cheaters never prosper?  Using mostly store bought ingredients, you have tossed together a show stopper salad!
Notes:
Sub feta, goat or gorgonzola for blue cheese.
Any kind of apple will work.  Honey Crisp and Fuji are my faves.
Add dried cranberries for an additional kick of color.  (I bought them and forgot to toss them in…  ugh).
Toss right before serving.  This salad wilts rather quickly.
You will NOT use all the dressing.  Use about 1/4 cup.  Taste and adjust if needed.
Makes enough for 6 side dish servings.  Easily doubles with no need to make additional dressing!
More side dishes please!  How about Cheesy Potatoes Au Gratin.  These look so fancy but are incredibly easy to make!
Or serve with this delicious bread made from a store bought loaf!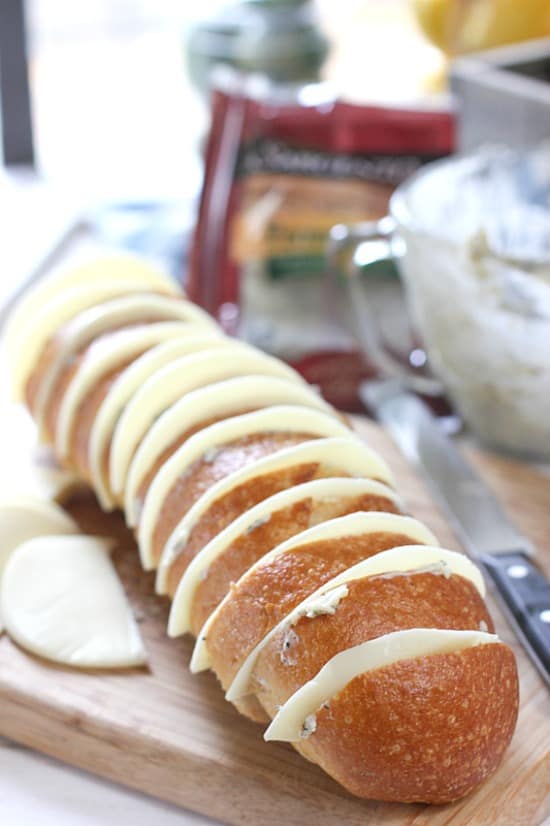 See all my side dishes here!
Have a great week!
Clink,
Kathi
Autumn Salad with Roasted Sweet Potatoes and Pecans
Ingredients
1 10

oz

package of Spring Mix with Baby Spinach

1

Fuji apple

cored and sliced thinly (any apple will do)

1/2

cup

crumbled blue cheese

1/2

cup

whole

toasted and salted pecans

1

cups

roasted cubed sweet potatoes

Dressing

1/4

cup

apple cider vinegar

3/4

cup

light olive oil

2

tablespoons

maple syrup

1

tablespoon

dijon mustard

1

tablespoon

lemon juice

about half a lemon

1/2

teaspoon

salt

1/4

teaspoon

pepper

in

Combine jar and shake

shake, shake!
Instructions
Preheat oven to 400 degrees.

Cube and peel sweet potatoes. Toss with 1 tablespoon olive oil.

Spread on foil or parchment covered baking sheet.

Bake for 20-25 minutes or until soft.

Chill for 30 minutes or over night.

In large salad bowl, add greens, blue cheese, sliced apple, pecans and chilled sweet potatoes.

Toss with dressing right before serving. You will not need all the dressing. About 1/4 cup should work it or to your liking.

Other stuff thats yummy: