Get your dinner on the table quick with my Super Easy and Fresh Sheet Pan Dinner recipes!
Roast Chicken Sheet Pan Dinner
Savory roast chicken with potatoes (sweet or white will work!), carrots and herbs.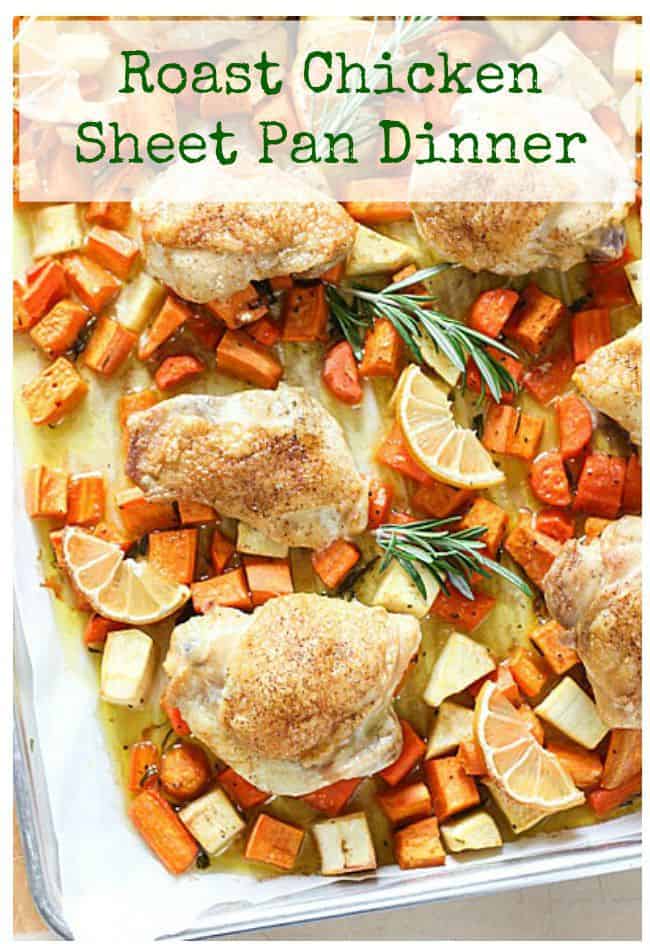 Chicken Fajita Sheet Pan Dinner
The king of all sheet pan dinners!  Grab some tortillas and your favorite taco toppings for a quick and super healthy dinner!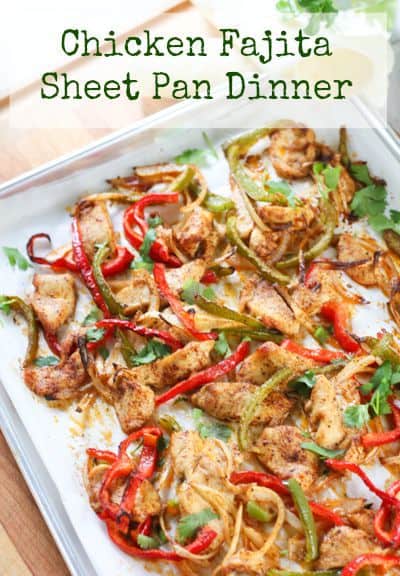 Honey Glazed Roast Salmon Sheet Pan Dinner
A great way to get more fish in your diet.  All your veggies and salmon on one pan!
Crispy Chicken Sheet Pan Dinner
Who doesn't like crispy chicken?  Boneless thighs or chicken breasts work with this…toss in your potatoes and veggies – dinner done!
A nice twist on Fajita's.  Sprinkle with Cochita (or cheat and use Feta like I do!) for a nice change up from your Taco Tuesdays…. and did I mention healthy?
And now…for dessert!
Eat well this week!
Clink,
Kathi