Chim chiminy, chim chiminy, chim-chim-churri – this sauce is as tasty, as tasty can be!  (if you didn't see that coming – than you just don't know me).
Chimichurri Sauce – recipe originated in Argentina for use on steak.  But it does so much more!  It is a wonder condiment and marinade for fish and chicken.   I tried it for the first time at Sammy's in Maui (Sammy Hager's Airport diner).  They used it as a salad dressing, it was thinned down with a bit more olive oil and it was delicious.  So add salad dressing to it's many uses as well!
It packs a punch of flavor and takes only a few minutes to assemble.  If  you have the time, let it sit in the fridge over night.  Feel free to arrange the recipe to your liking.  Don't like cilantro?  Use only parsley.  Too much garlic for  you?  Cut it in half.  You can make this any way you want.  There are many, many versions on-line but the basics are parsley, garlic, vinegar and olive oil.  The oregano, jalapeño and lemon seem to be hit or miss.  I like the spice of the jalapeño and the lemon helps keep that wonderful green color!
Hoping you will be singing the Chimchurri song very soon!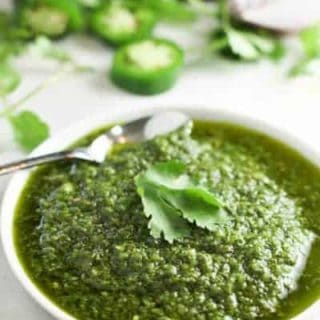 Chimichurri Sauce
A flavor packed marinade or condiment for beef, chicken or fish.
Ingredients
1/2

cup

packed fresh parsley leaves

1/2

cup

packed fresh cilantro leaves

4

cloves

garlic

1/2

seeded and chopped jalapeño pepper

2

tablespoons

chopped scallion or onion

2

tablespoons

lemon juice

1

teaspoon

dried oregano

1/4

cup

red wine vinegar

3/4

cup

good olive oil

salt and pepper
Instructions
Pulse parsley, cilantro, garlic, onion and jalapeño in a food processor until smooth. Add remaining ingredients and pulse until well combined.

Store in sealed container in fridge for up to 2 weeks.

Serve on chicken, fish and beef.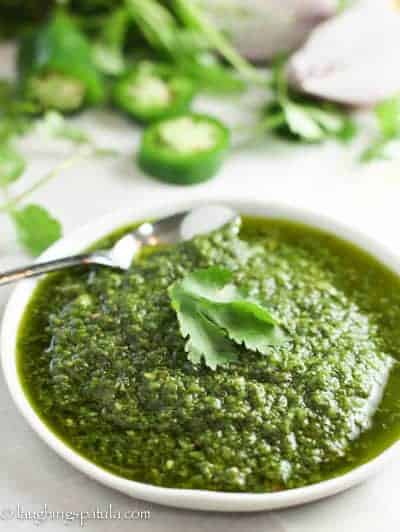 SaveSave

Other stuff thats yummy: