Hard boiled eggs are a treat but who likes to stand and monitor them while they boil? Gone are the days of watching water heat up on the stove for hard boiled eggs, simply air fry them! They come out perfect every time, and they're easier to peel, with a perfect yellow yolk.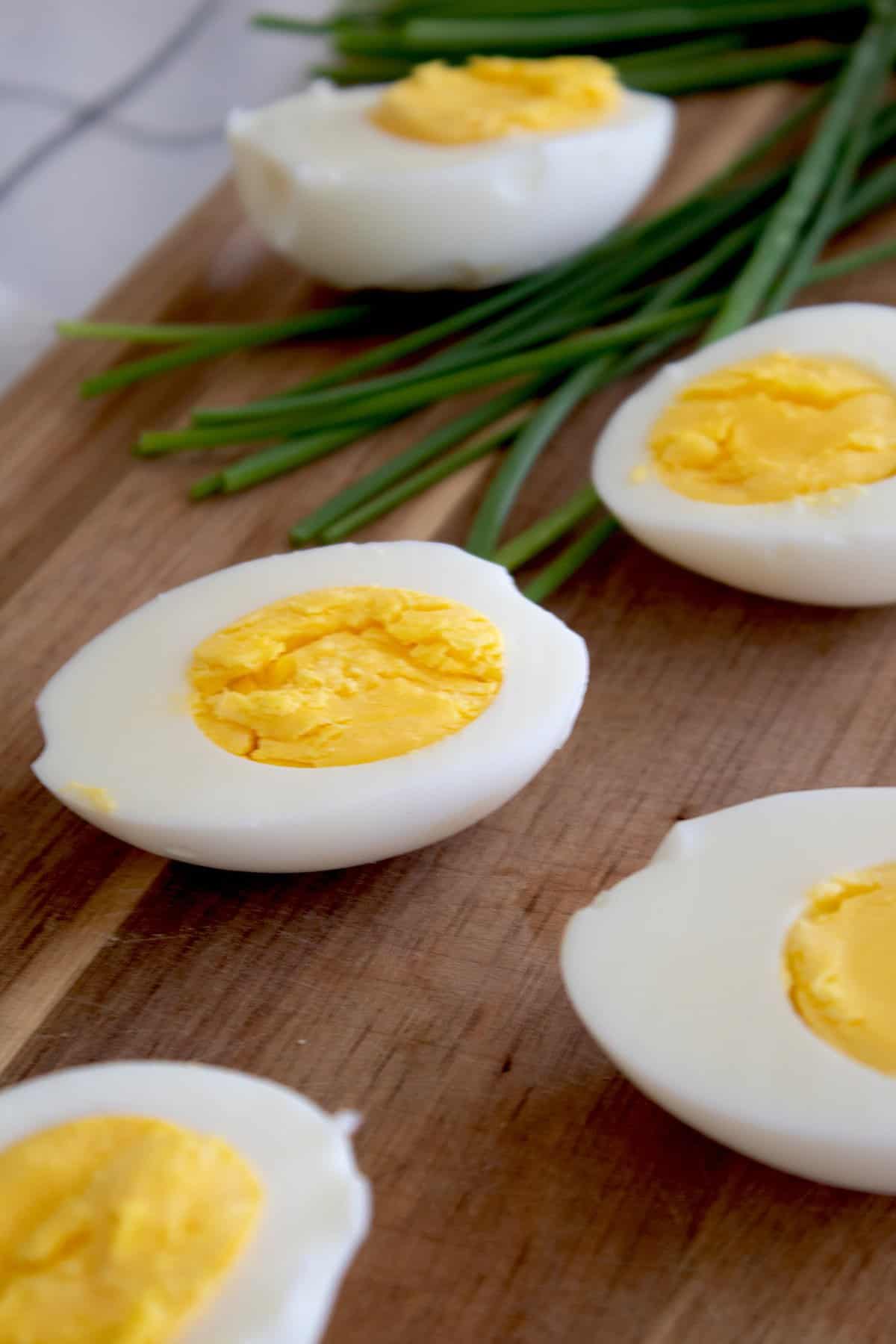 How to Air Fry Eggs
Set the air fryer to 275 degrees fahrenheit and allow it to preheat.
Once the air fryer is heated up to temperature, place the eggs in the basket. Be cautious not to overcrowd them, the air flowing through freely is what cooks them. 
PRO TIP: If you have air fryer liners, this is a great recipe to use them with! The liners help keep the eggs from rolling around too much.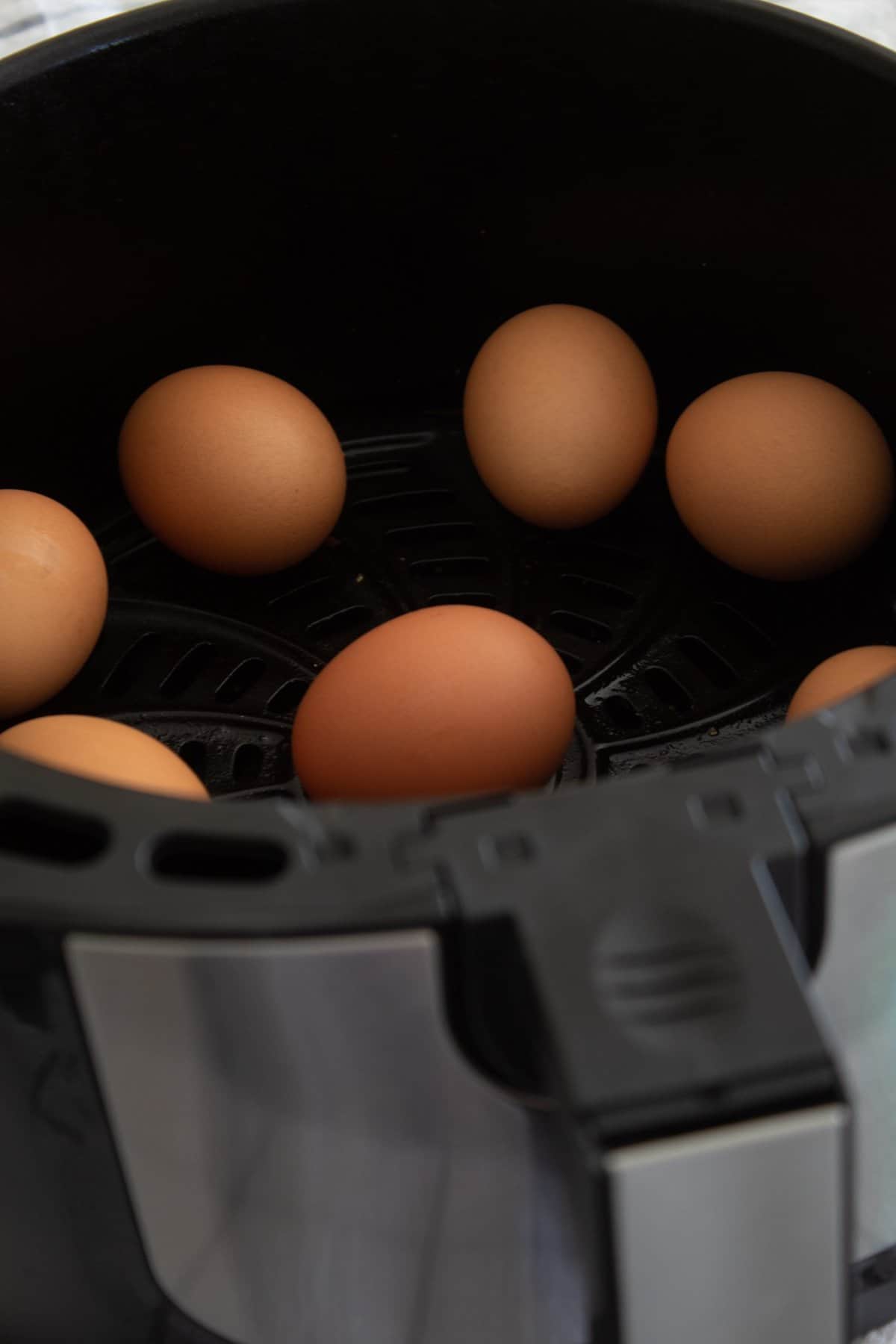 You can hard, or soft boil eggs in the air fryer. Use this guide!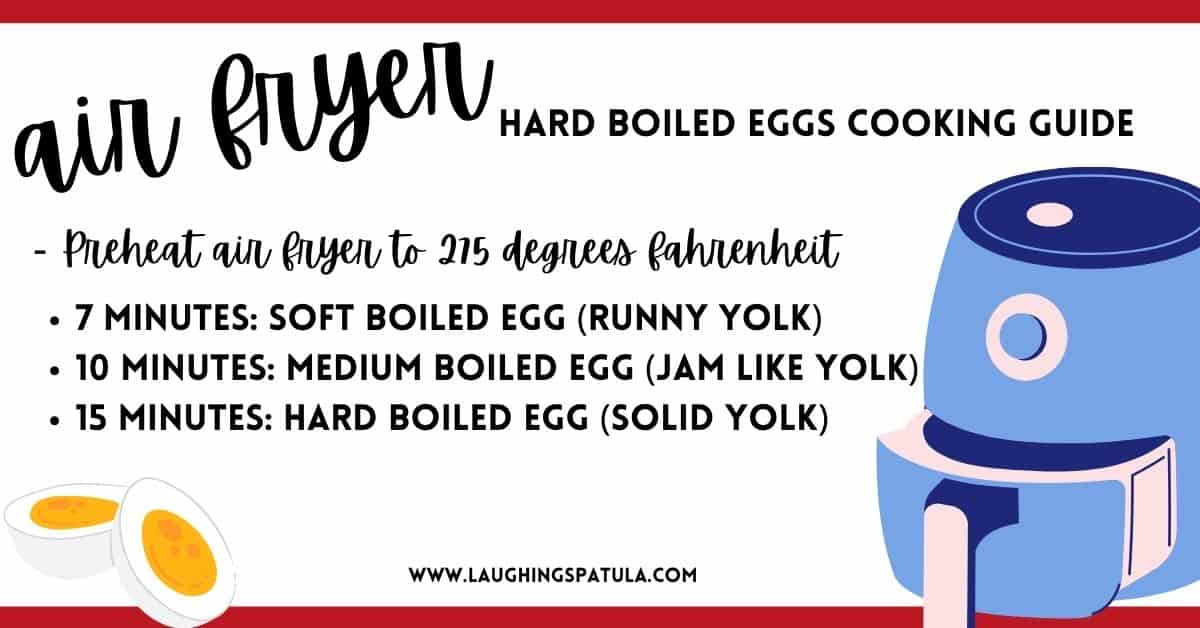 I like my yolks hard boiled, so I went the full 15 minutes. Air fryers generally are pretty consistent with heat but some tend to run a little more warm than others. If you go the full hard boiled route and notice a green ring around the yolk, this is normal, it just means they were cooked a little long (next time try for less time).
After the eggs are done in the air fryer, transfer them to a bowl filled with cool water and ice. The ice bath will stop the cooking process. For perfect peeling, allow the eggs to cool in the ice bath for about 10 minutes, then peel them before they get too chilled. The shell should peel right off!
Whether left in their shells or peeled, hard boiled eggs keep for 7 days in the refrigerator.  I love keeping a few in my fridge to go on various salads, or even just to snack on since they're so full of protein.  Bonus- This is such an easy way to make hard boiled eggs for Easter egg hunts, too!
Salads with Hard Boiled Eggs We Love: Caesar Pasta Salad, Cauliflower Potato Salad, Wedge Salad Platter.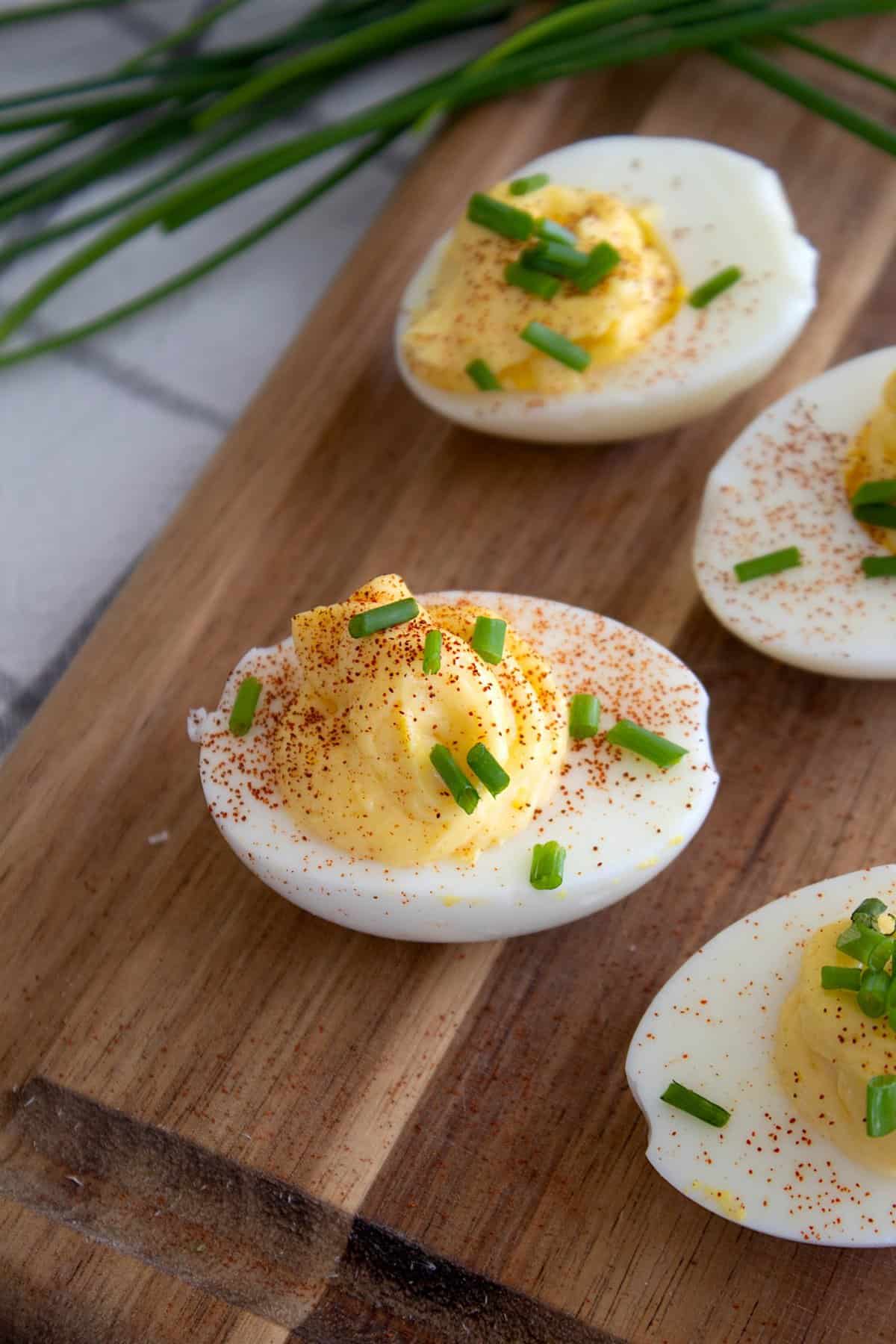 If you're looking for other air fryer recipes, here's a few more we love:
 What do you think about this recipe? Have questions? Comment below! Don't forget to like us on Facebook, and connect with us on Instagram and tag your @Laughingspatula recipes with #laughingspatula while you're at it…We love to see your pics!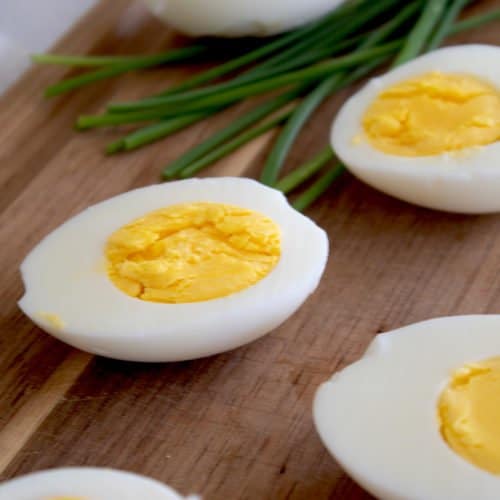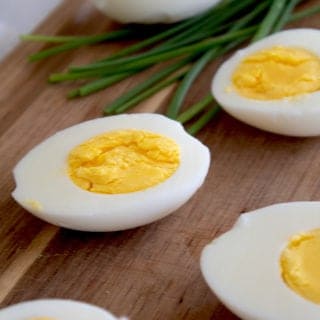 Air Fryer Hard Boiled Eggs
Gone are the days of waiting for a pot of water to boil- this no babysitting version yields perfectly cooked hard boiled eggs every time!
Print
Pin
Rate
Ingredients
6-12

Eggs

(Depending on the size of your air fryer)
Instructions
Preheat Air Fryer to 275 degrees fahrenheit.

Place desired amount of eggs into air fryer basket, cautious not to overcrowd.

Cook eggs to desired doneness.

- 7 Minutes: Soft Boiled Egg- 10 Minutes: Medium Boiled Egg- 15 Minutes: Hard Boiled Egg

Once finished cooking, immediately place eggs into ice bath for 10 minutes. Store eggs peeled or unpeeled in refrigerator for up to 7 days. Enjoy as desired!
Notes
*Nutrition information based on 2 hard boiled eggs per person.
Nutrition
Calories:
126
kcal
|
Carbohydrates:
1
g
|
Protein:
11
g
|
Fat:
8
g
|
Saturated Fat:
3
g
|
Polyunsaturated Fat:
2
g
|
Monounsaturated Fat:
3
g
|
Trans Fat:
1
g
|
Cholesterol:
327
mg
|
Sodium:
125
mg
|
Potassium:
121
mg
|
Sugar:
1
g
|
Vitamin A:
475
IU
|
Calcium:
49
mg
|
Iron:
2
mg