Labor Day is just around the corner and its the big last hoorah of Summer to celebrate all things sunshine & BBQ! Here's our top list of the best Labor Day recipes. Of course, we kept them all simple and low ingredient, these are just 2 requirements for them to be on our 'favorites' list.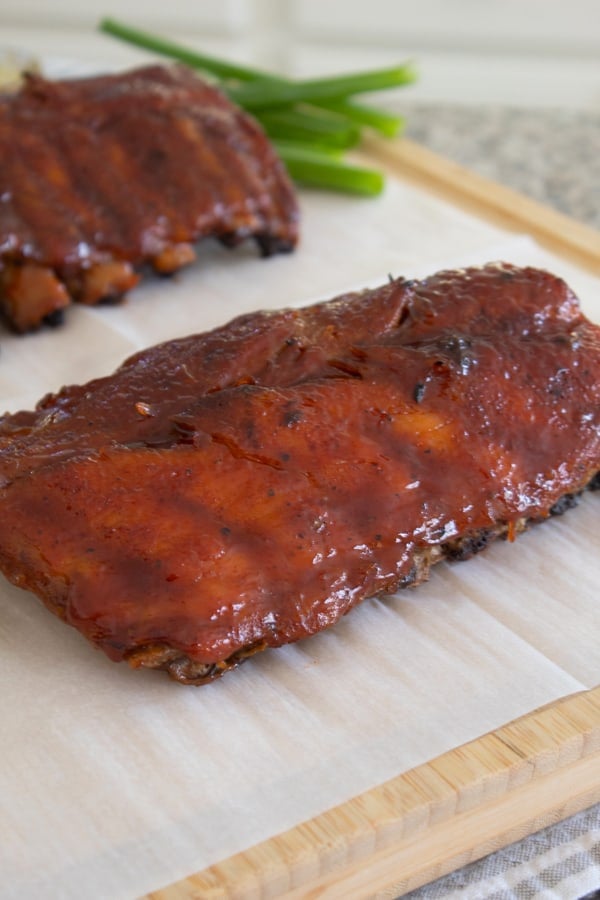 The number one recipe for Labor Day is Ribs!
Easy Fall Off the Bone Ribs Everybody loves ribs, and this version only takes a few hours in the oven with 3 simple steps. Our secret trick? Remove the membrane for an easy way to fall off the bone, mouth watering goodness.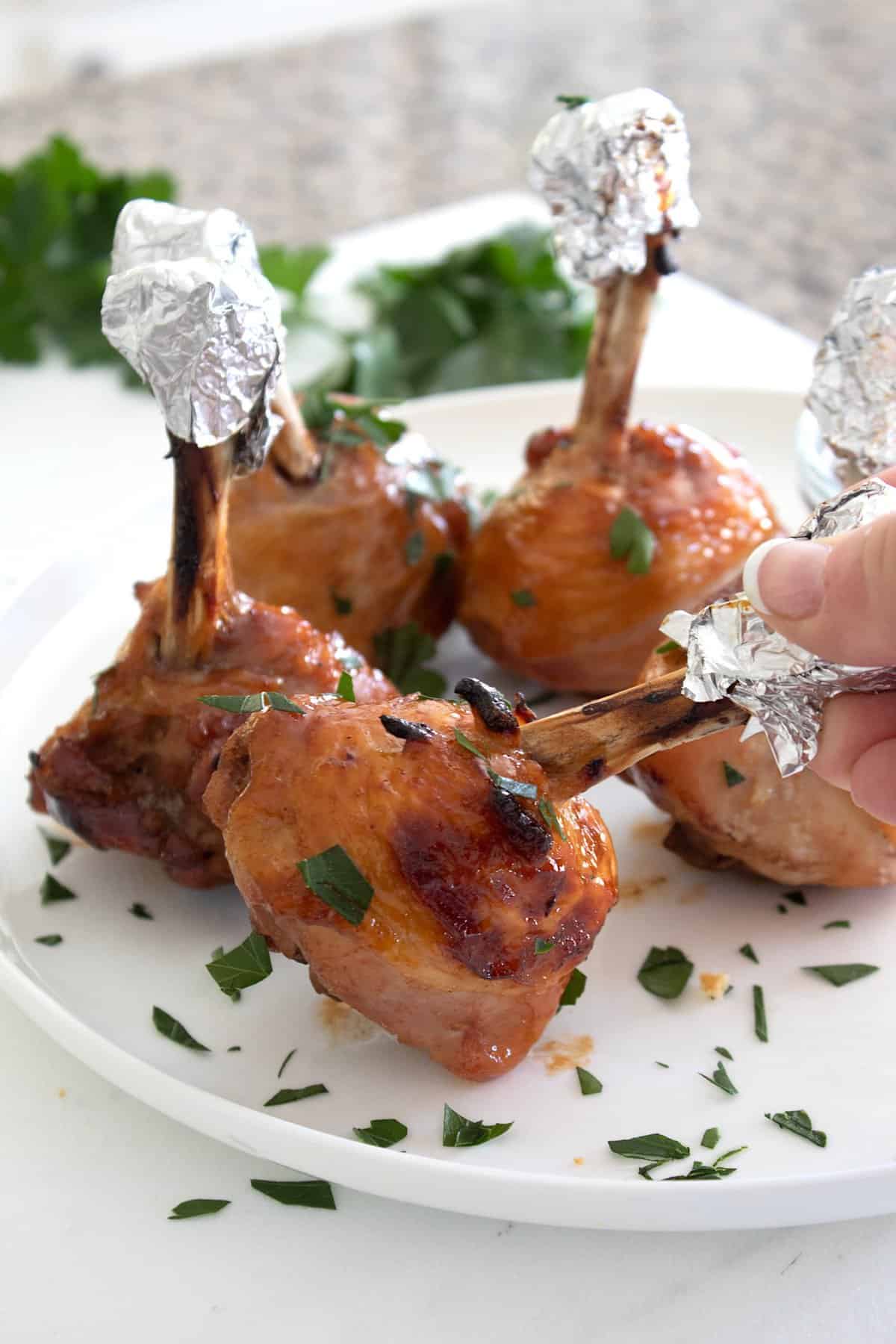 Chicken Lollipops If you're looking for a heartier appetizer that does double duty as a main course, look no further! Chicken lollipops are coated in a zesty Honey Lime BBQ Sauce and baked to perfection. We like to use foil on the bone to keep them easier to eat for our guests.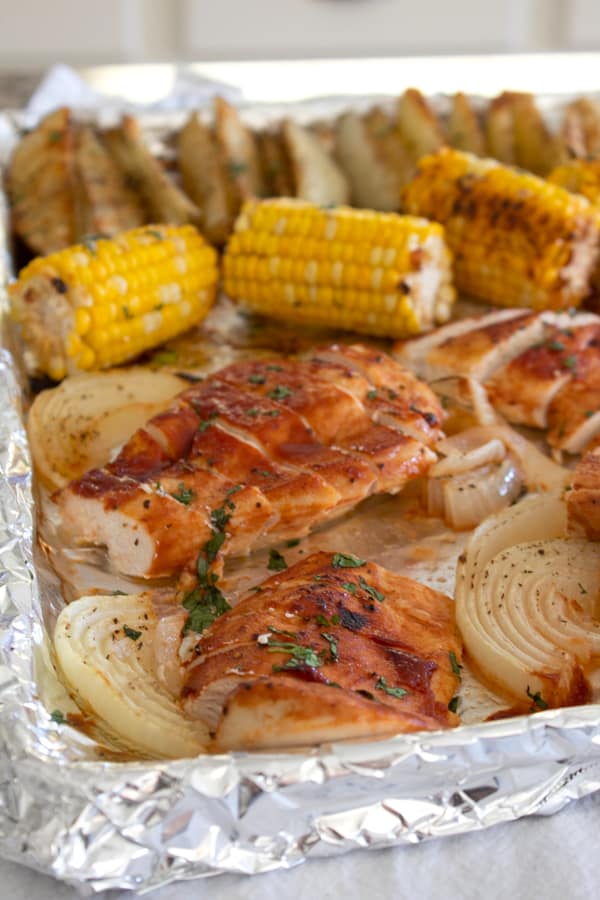 BBQ Chicken Sheet Pan Dinner Perhaps you're going the 'lazy weekend at home' Labor Day route (our personal favorite), this easy dinner combines chicken, thick roasted onion, potato wedges and corn on the cob onto 1 sheet pan for an easy meal with light clean up.  Pro tip- check out our favorite sheet pans on Amazon here, they last forever and are so versatile for all types of recipes.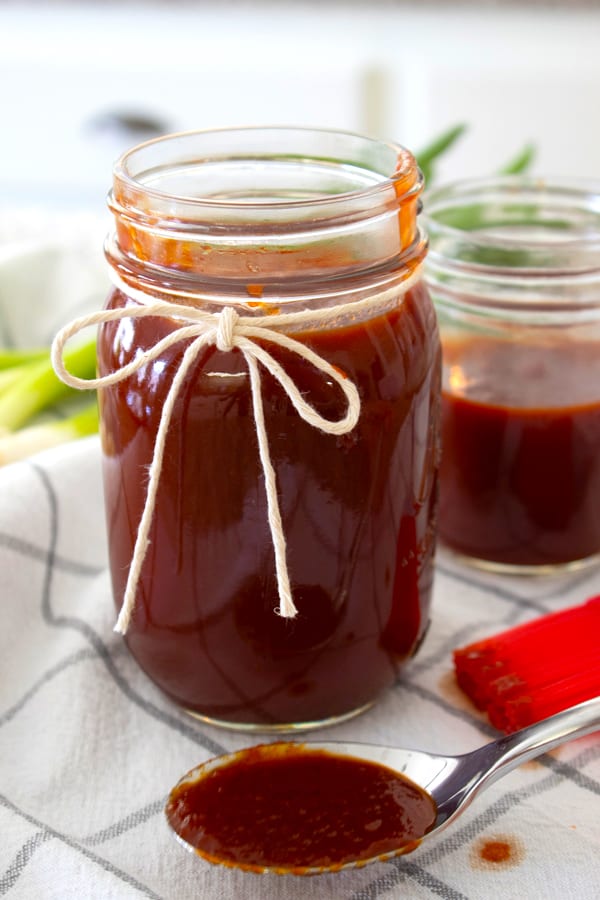 Homemade BBQ Sauce  This homemade BBQ sauce is an easy staple to keep in your refrigerator. Use it on chicken, beef, or just to dip your tater tots in!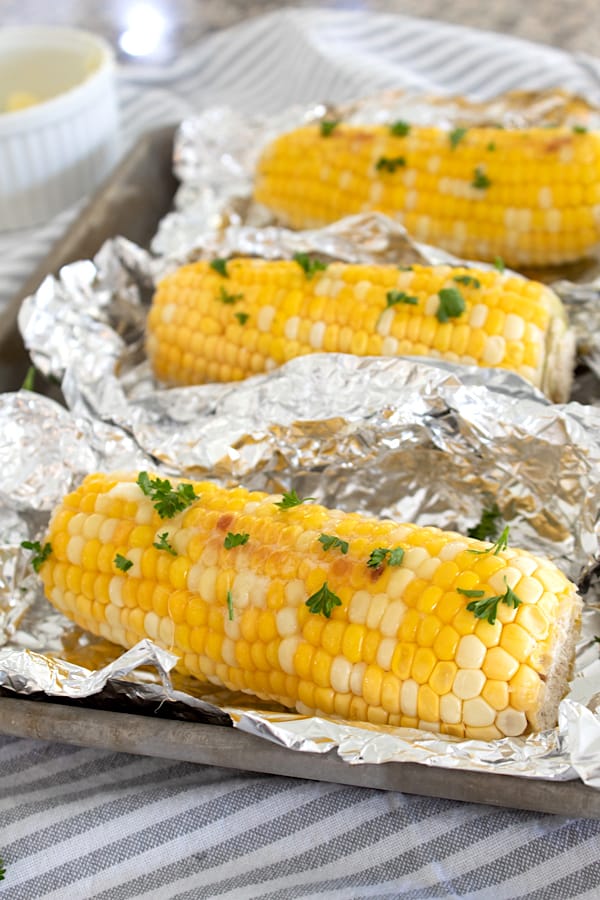 Oven Roasted Corn on the Cob  This corn on the cob is as easy as 123! Wrap it up in foil with a bit of butter and enjoy. So much easier than keeping an eye on the BBQ.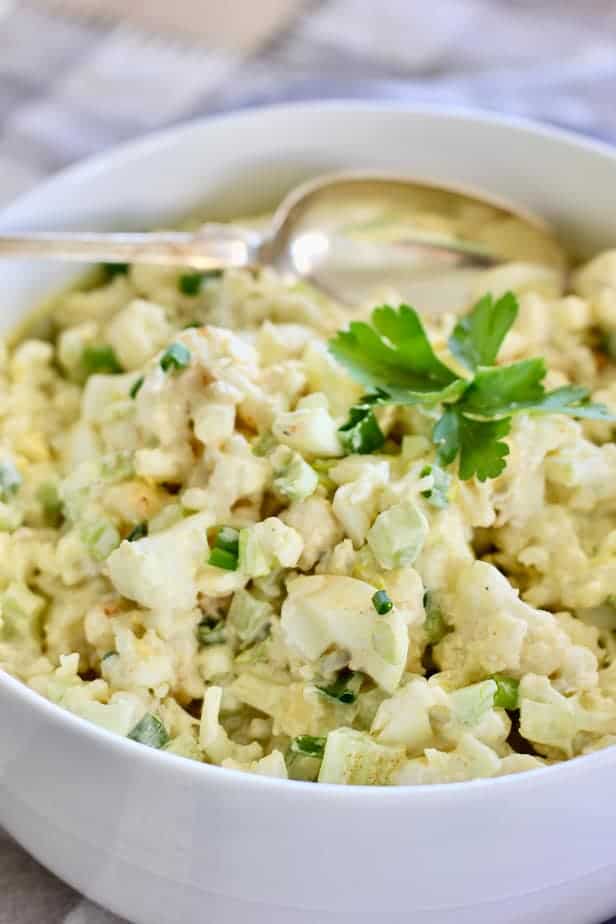 Cauliflower Potato Salad Your Labor Day guests will be shocked at how much they love this. This cauliflower potato salad is the perfect summer side dish! The use of cauliflower vs. potato leaves you feeling much lighter, but you still get that classic potato salad flavor.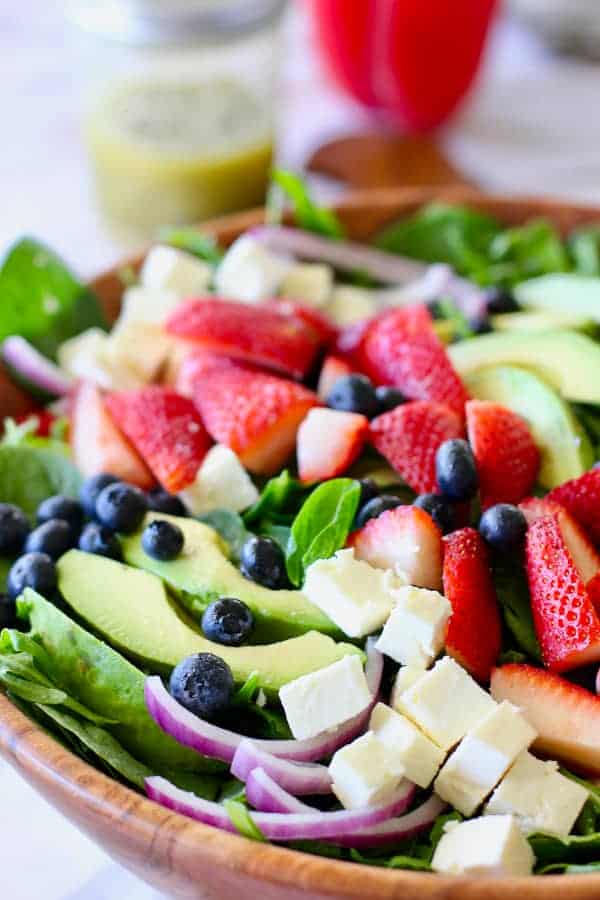 Strawberry Spinach Salad For a healthy side, or even a main course topped with grilled chicken/shrimp, this Strawberry Salad is so good! Feta cheese, blueberries, red onion…you really can't go wrong. Fresh and delicious.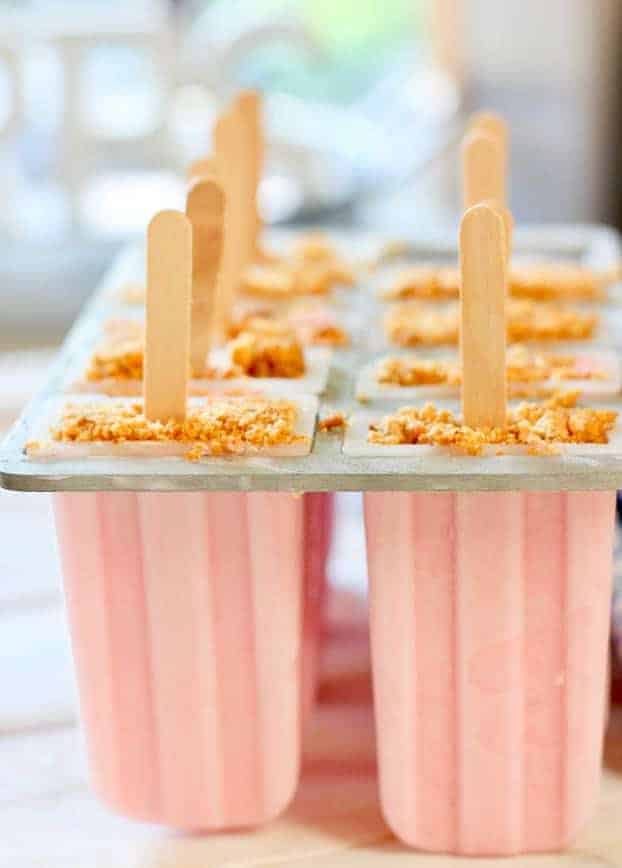 Strawberry Cheesecake Popsicles Kids and adults love these, and they're so easy! If you don't have a popsicle mold you can get one here for only $15.
Strawberry Icebox Cake If you have to bring one dessert to a gather, bring this! Its no bake so it keeps the kitchen cool with no oven use, and its super easy to layer. You can make a large one, or a small version depending on how many people you're serving.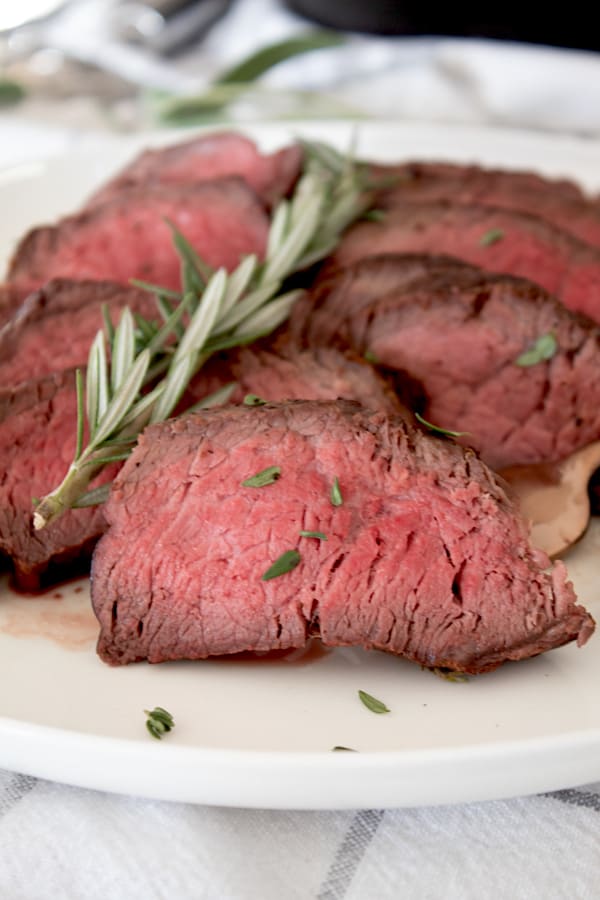 Reverse Seared Steak If I had to recommend one method of cooking steak, this is the one I'd recommend. You get Ruth Chris steakhouse level tender steak every time. Start by cooking the steaks on low in the oven, and then transfer to a pan and sear on both sides. The result? Tender interior, crispy exterior, perfect steak.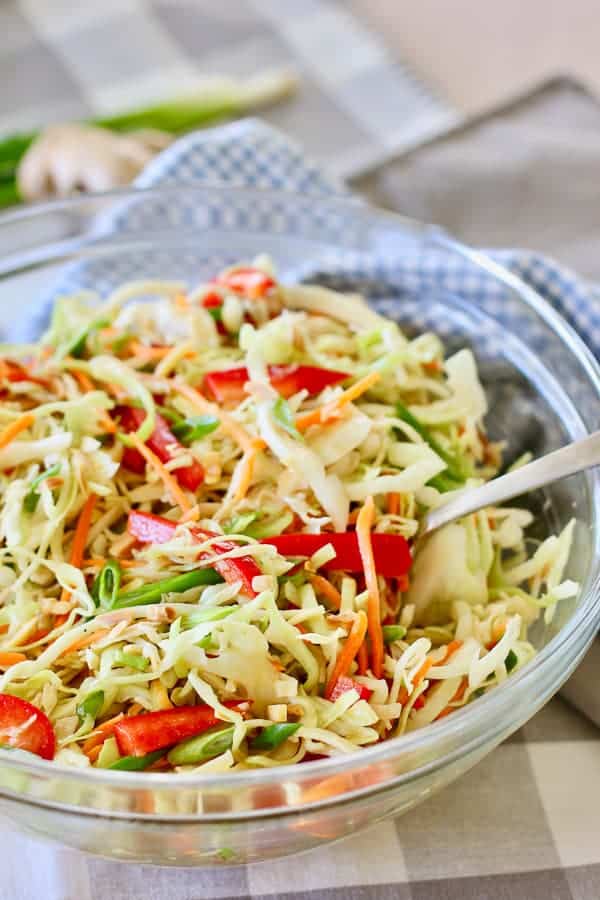 Asian Slaw with Peanut Dressing Slaw is a BBQ's best friend. It's crispy, delicious, and pairs so well with savory meat. We love this Asian version for something new. Sweet and savory flavors meet cabbage and loads of fresh crunchy vegetables.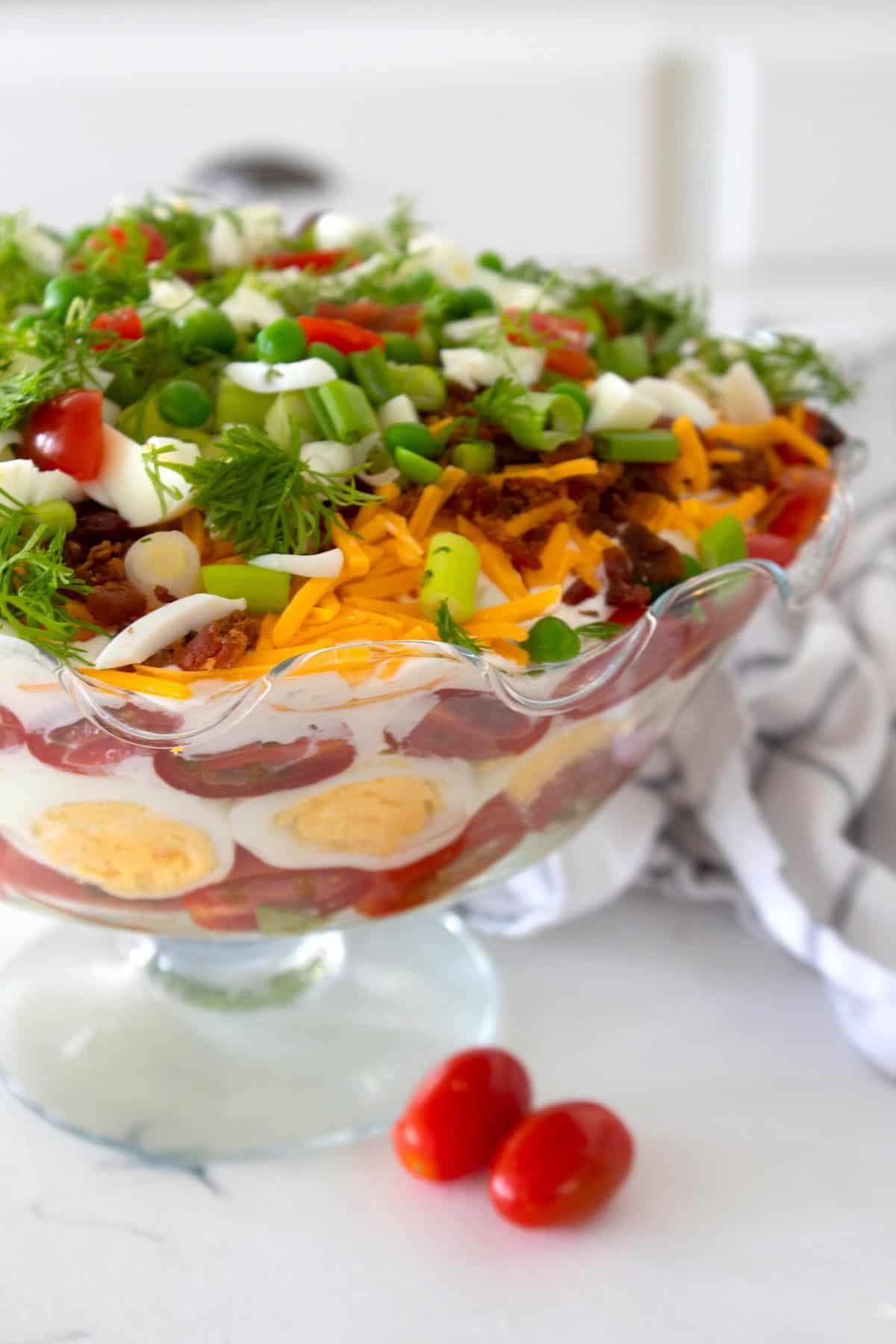 Layered Salad: This is a retro inspired recipe, and it's stood the rest of time for good reason! Delicious crisp lettuce is layered with bacon, cheddar cheese, peas, tomatoes and a homemade sweet and savory dressing.
More Labor Day Recipes We Love:
*As an Amazon Affiliate, we may earn a small commission from your purchase at no extra cost to you.