Here are a few of my favorite brunch casseroles for your Easter celebration!
Blueberry Cream Cheese French Toast Casserole with simple Blueberry Sauce:
This can be made overnight or as little as three hours in advance.  It comes with a super simple blueberry syrup recipe that makes tons!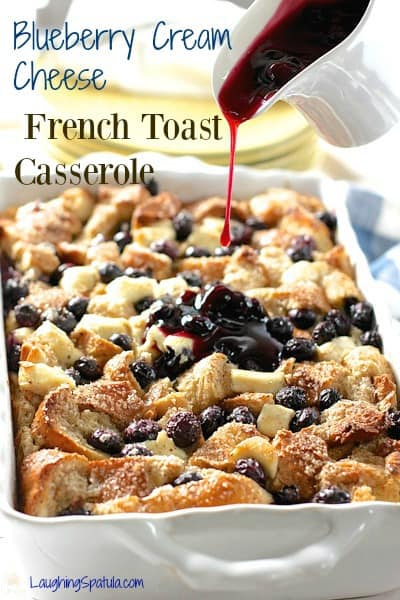 Corn tortillas soaked overnight in a mixture of eggs and cream.  Sausage and peppers really kick up the flavor!
A super easy casserole that can be made overnight or 3 hours in advance.  All your favorite Beni flavors in an easy casserole!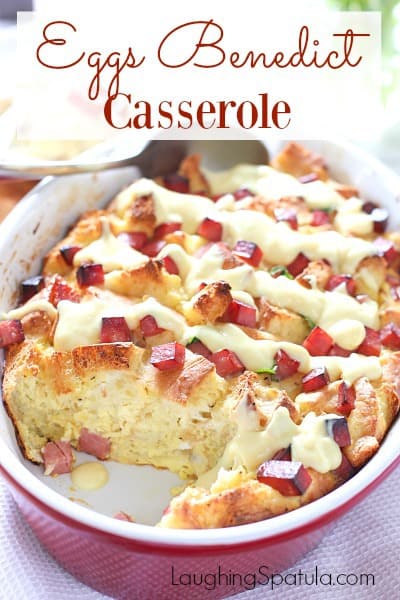 Looks so fancy but so easy to make Cheesy Au Gratin Potatoes!  A simple cheesy white sauce poured over potatoes that have been thinly sliced (no need for fancy gadgets, just a sharp knife will do).  Stacked wrong side up…or is it right side up?
Although technically not a casserole, I had to share!  They are so wonderfully easy to make and paired with fruit and a salad make a great brunch.  Just double or triple the recipe for a crowd!
Easiest Breakfast Pizza Everrrrrr!  How about a 'make your own breakfast pizza bar?  Store bought Naan bread topped with fresh ingredients and baked with an egg on top!
The perfect side dish to Ham, Chicken and Lamb!  Creamy Cauliflower Au Gratin!
Anyone for dessert?
These Cherry Pie Bars are soooo easy and feed a crowd!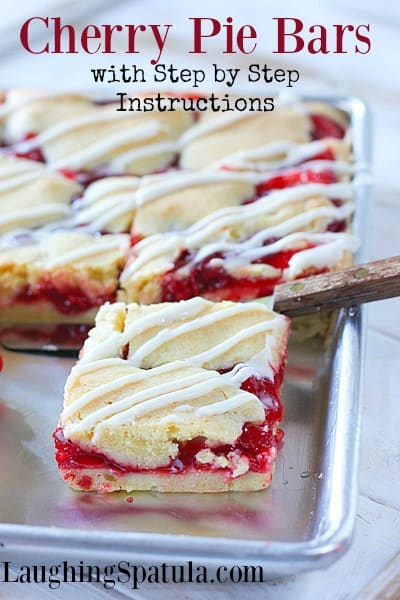 Beautiful and Easy Sour Cream Coffee Cake for dessert….yes please!
One more for the road! A beautiful Chocolate Tart , and get this, you make the filling right in the microwave.  Two ingredients!
You can see all my Holiday recipes here!
Clink!
Kathi

Other stuff thats yummy: