Dinner Recipes for Weight Loss – Fresh ingredients prepared simply that are natually low in calories and carbs. Losing weight doesn't have to be tasteless! LET'S EAT!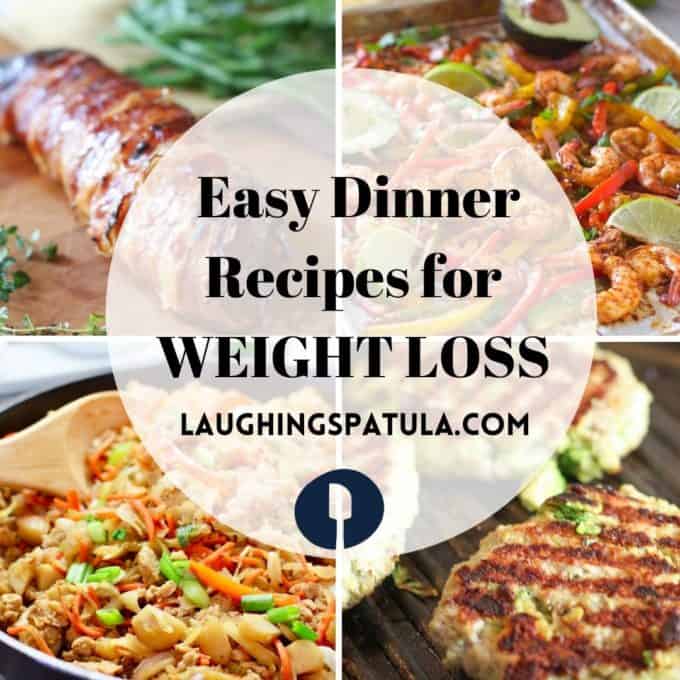 It's a battle of the bulge but you can win!
We are seeing some success with our journey and thought you would like a sample of the recipes we use on a day to day basis.  All are low in calories, carbs and easy to prepare!   Fresh and simple just the way you guys like it.  
Battle on friends!
Feeling Skinnnayyyy!
LETS EAT!
 EGG ROLL IN A BOWL –  we add extra crunch with water chestnuts to make this filling and low calorie one skillet dinner!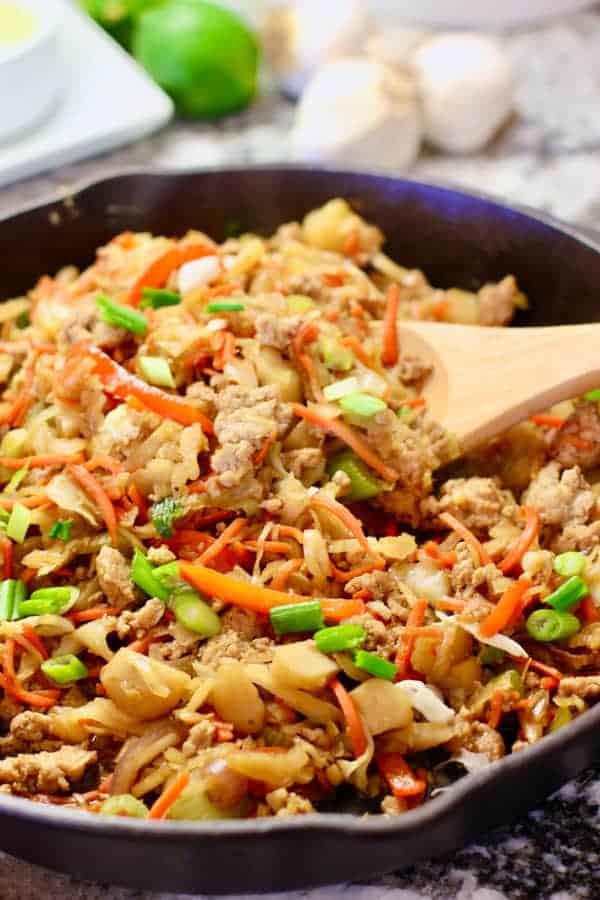 ZUCCHINI NOODLES AND SHRIMP – If you haven't tried zucchini noodles, also known as noodles…this is a great way to start!  Lean, low carb and low calorie with big flavor!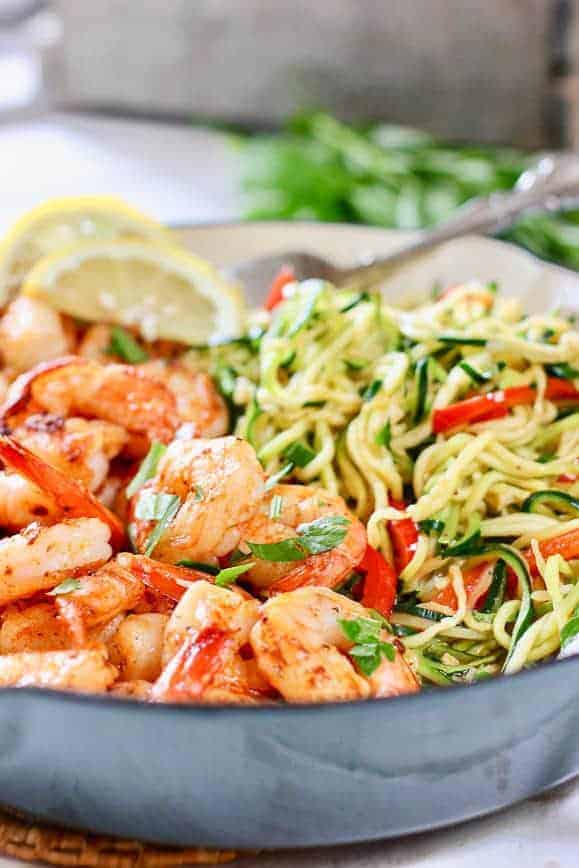 PROSCIUTTO WRAPPED PORK TENDERLOIN  –    Clocking in at only 25o calories for a large serving this protein packed dinner will become a regular on your dinner table!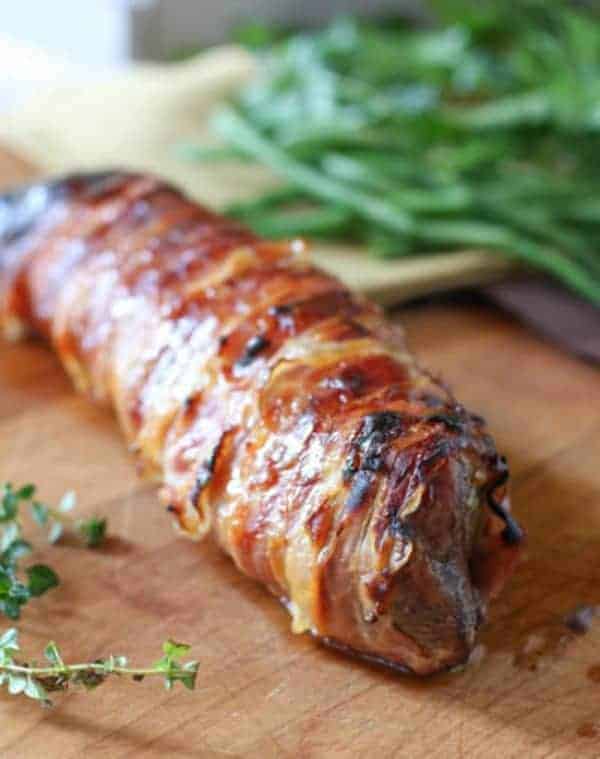 SHEET PAN SHRIMP FAJITAS – When I want to drop a few this is usually what a start my week with.  Great dinner followed by great salads for a couple days!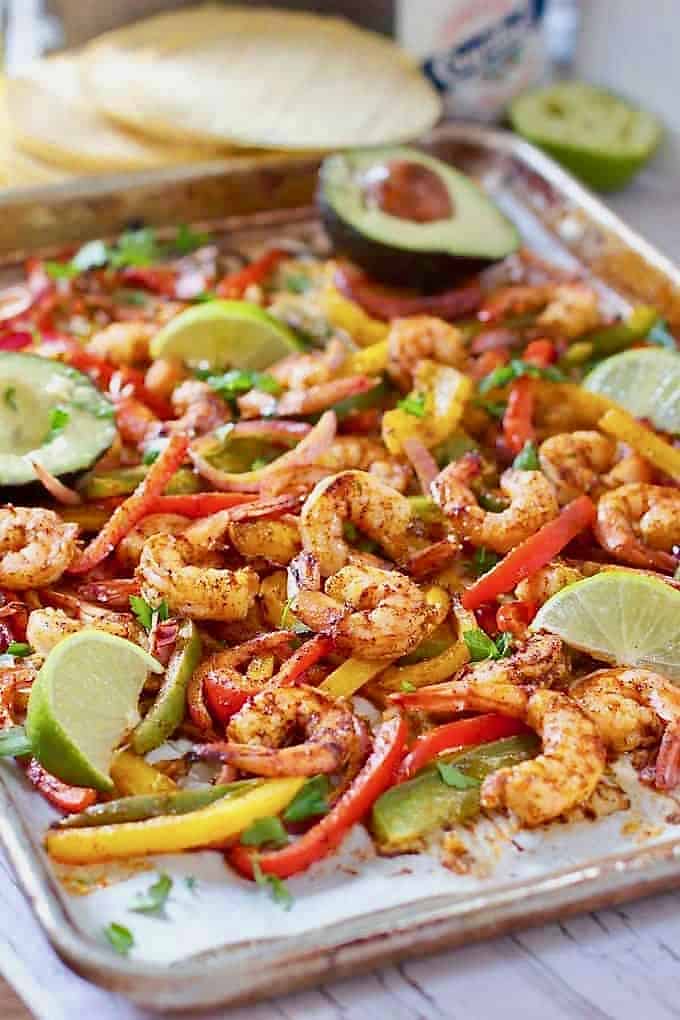 SKINNY TOMATO AND ROASTED RED PEPPER SOUP – Store bought roasted red peppers kick up this 20 minute soup that clocks in at 30 calories a serving…thats right, 30 calories!  Boom!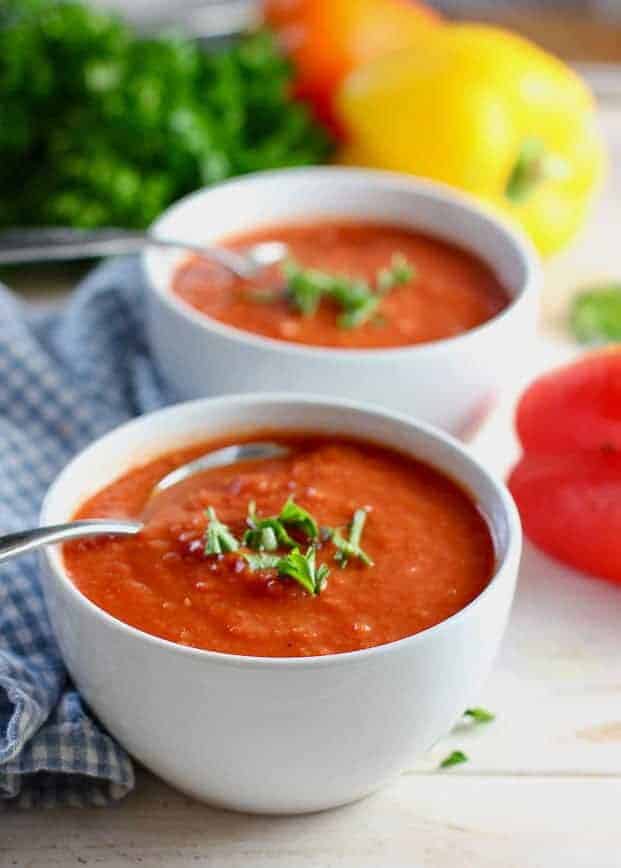 GREEK CHICKEN SHEET PAN DINNER – This mixture of lean chicken breasts and veggies doubles as chopped up salad the next day!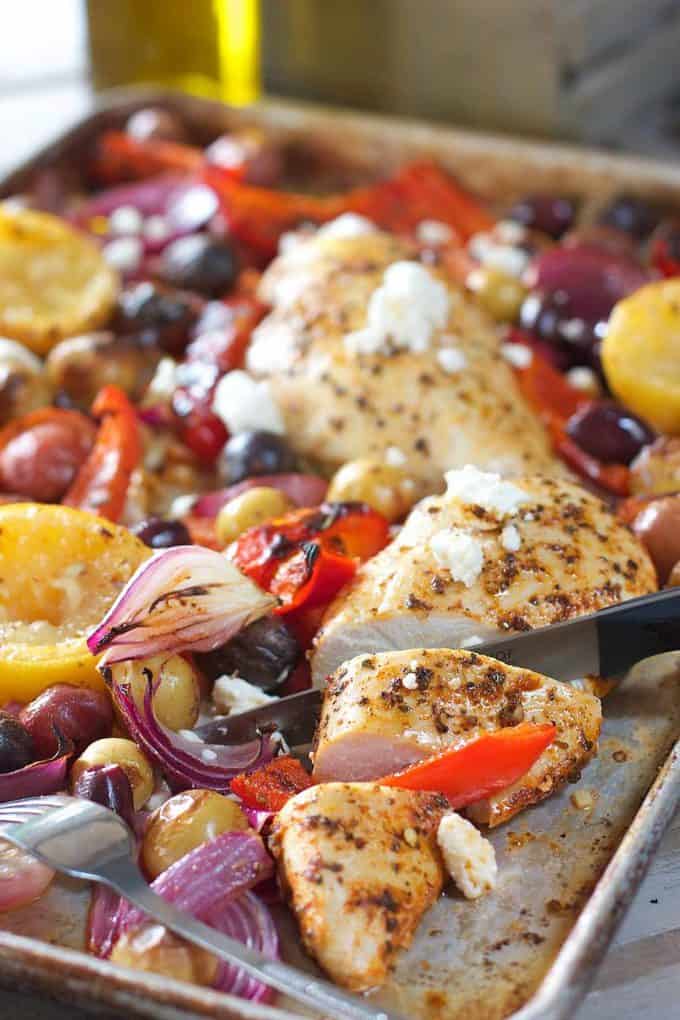 ZUCCHINI LASAGNA – We promise you won't miss the pasta in this delicious and comforting casserole!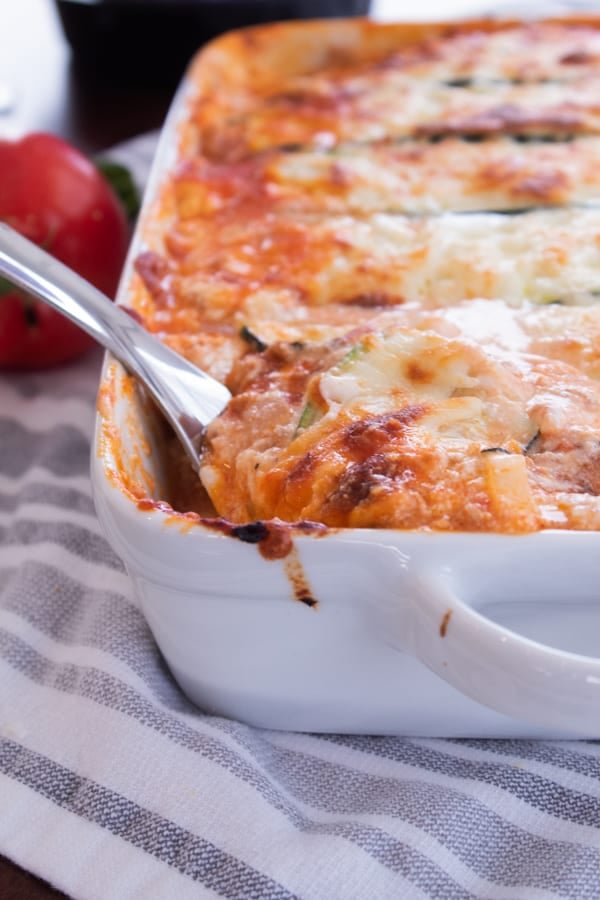 GROUND TURKEY AND SWEET POTATO SKILLET – Ground chicken or turkey work beautiful in this easy to make skillet dinner!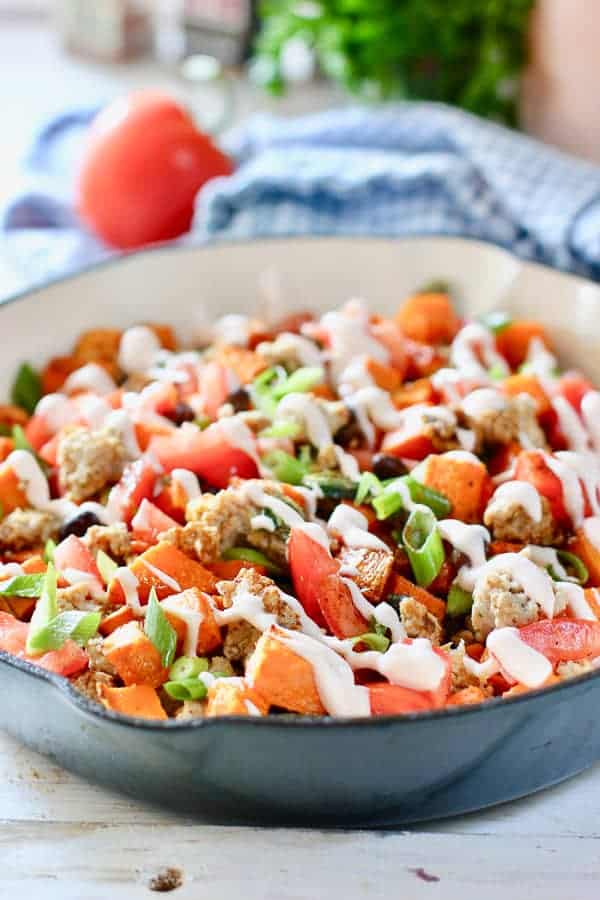 GROUND CHICKEN AND AVOCADO BURGER – The avocado is stuffed right into the burger…say what?  Our most popular healthy recipe!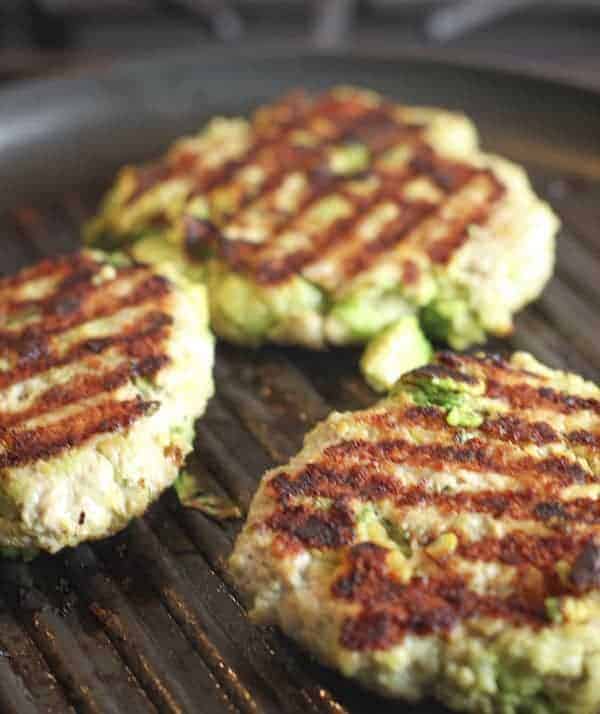 BAKED LEMON SALMON WITH BROCCOLI – Everything in a foil packet and in the oven it goes!  This healthy and calorie friendly meal can be made 100 different ways!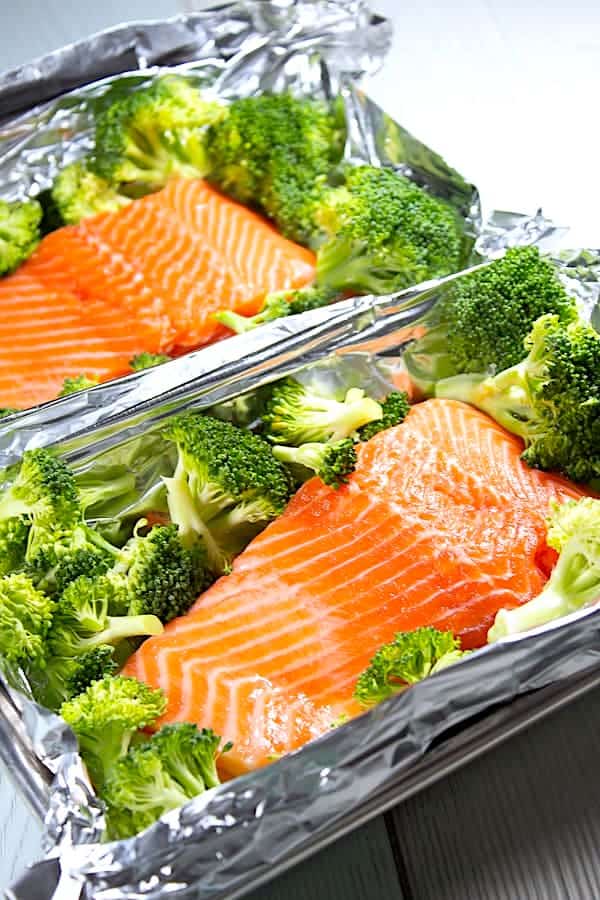 Okay so this isn't a dinner recipe but you will be glad we shared this SKINNY CAESAR DRESSING! – Made in 3 little minutes it will be in your fridge forever!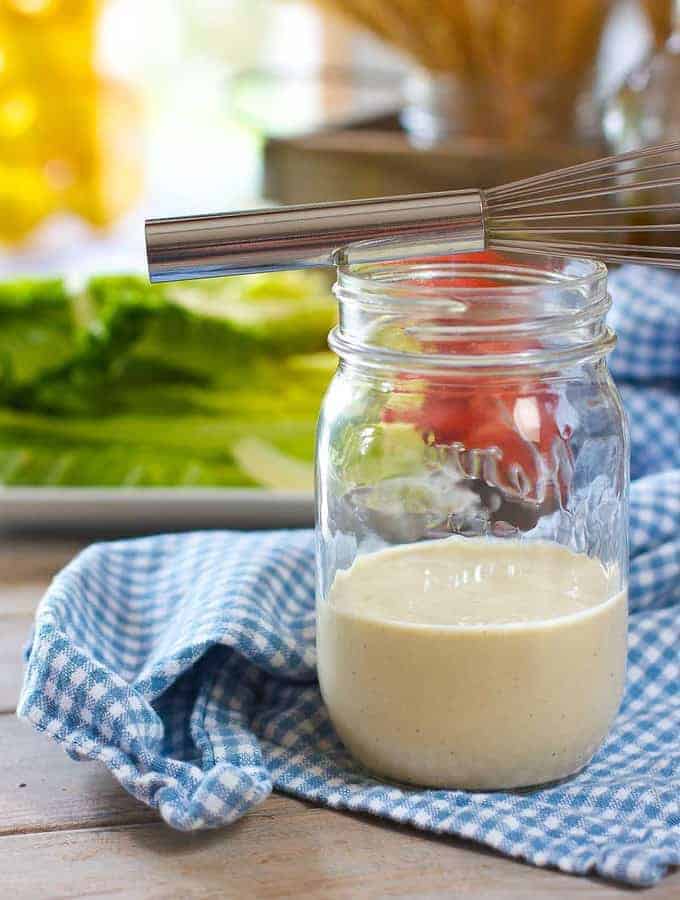 30 MINUTE CHICKEN PUTTSNESCA – One skillet is all you need for this super fresh and healthy dinner!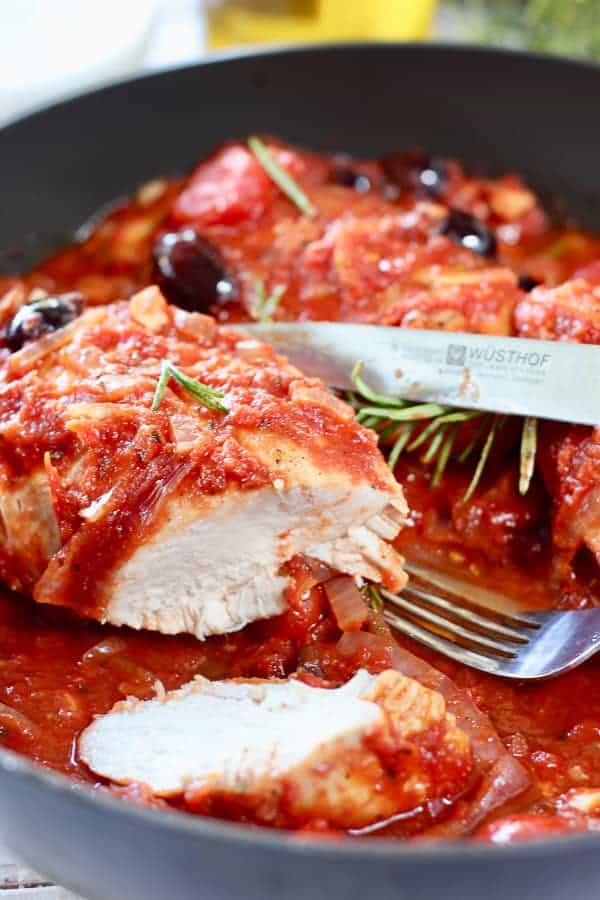 GREEK CHICKEN BURGERS – Ground chicken or turkey make this juicy greek inspired burger.  Grill inside or out these are bunless wonders!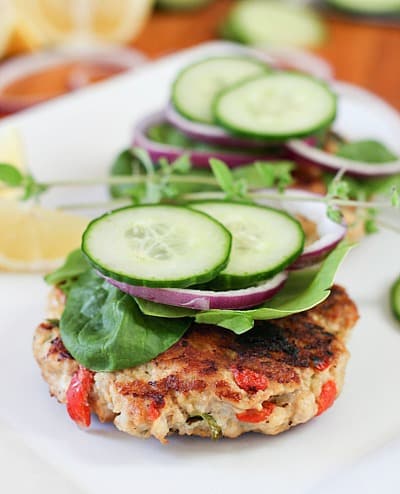 HEALTHY MEXICAN CASSEROLE  – Comfort food at it's finest with all the mexican flavors we love without all the fat and calories!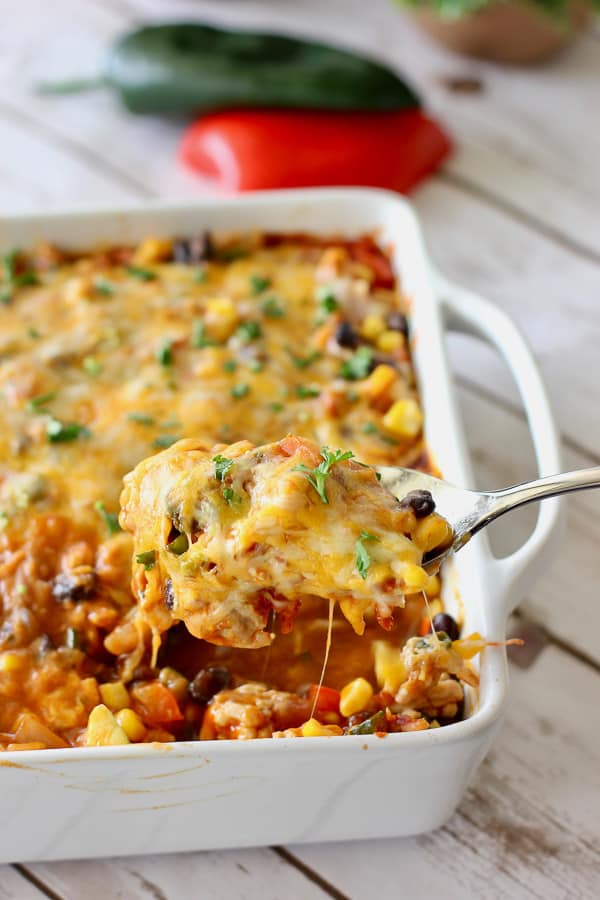 30 MINUTE MEDITERRANEAN FISH SKILLET -We all know we need more fish in our diet and this easy to make veggie packed recipe is one the whole family will love!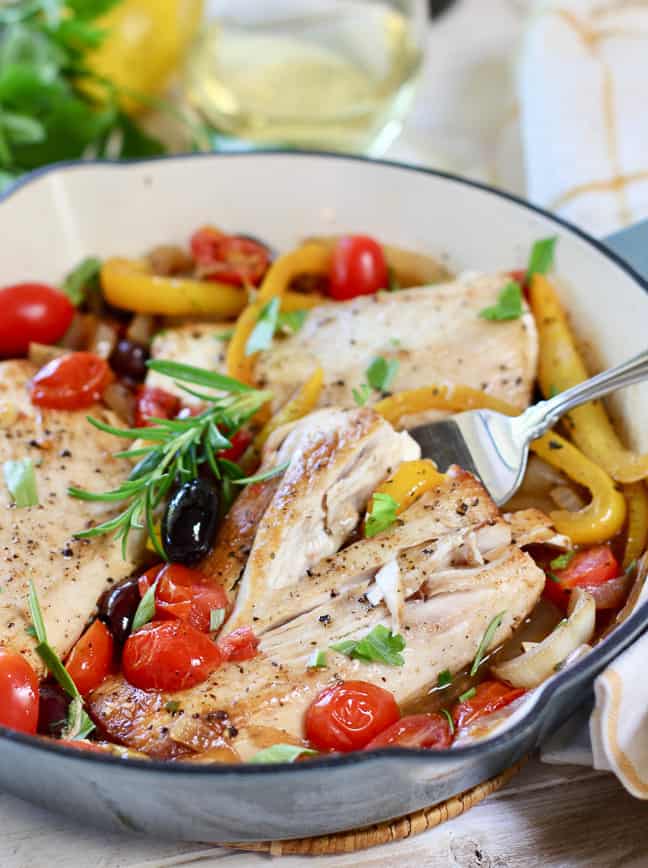 AIR FRYER CHICKEN TENDERS – Make a big batch of these and use them for dinner, chopped up over salad, tucked in a wrap!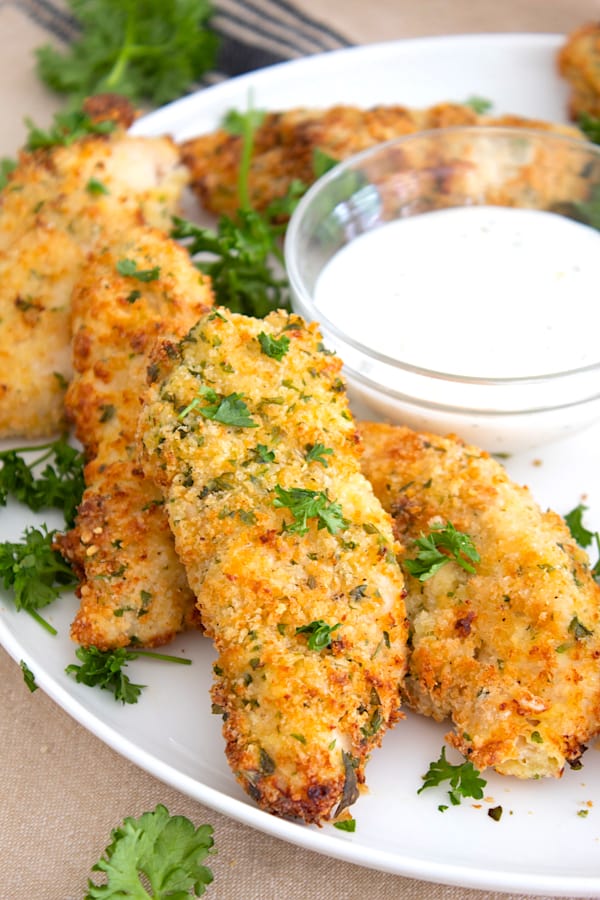 To healthy eating that tastes good!
Clink!
Kathi and Rachel
 What do you think about this recipe? Have questions? Comment below! Don't forget to like us on Facebook, and connect with us on Instagram and tag your @Laughingspatula recipes with #laughingspatula,while you're at it…We love to see your pics!
Hey and check out our new YouTube Channel!
All information, including dietary tips provided within this LaughingSpatula are for informational and educational purposes only, and is not to be construed as medical advice or instruction. No action should be taken solely on the contents of this website. Please consult your physician or a qualified health professional on any matters regarding your health, well being or dietary preferences/restrictions.