Holidays are winding down and it's time to start cleaning up with these delicious, easy to prepare Clean Eating Recipes!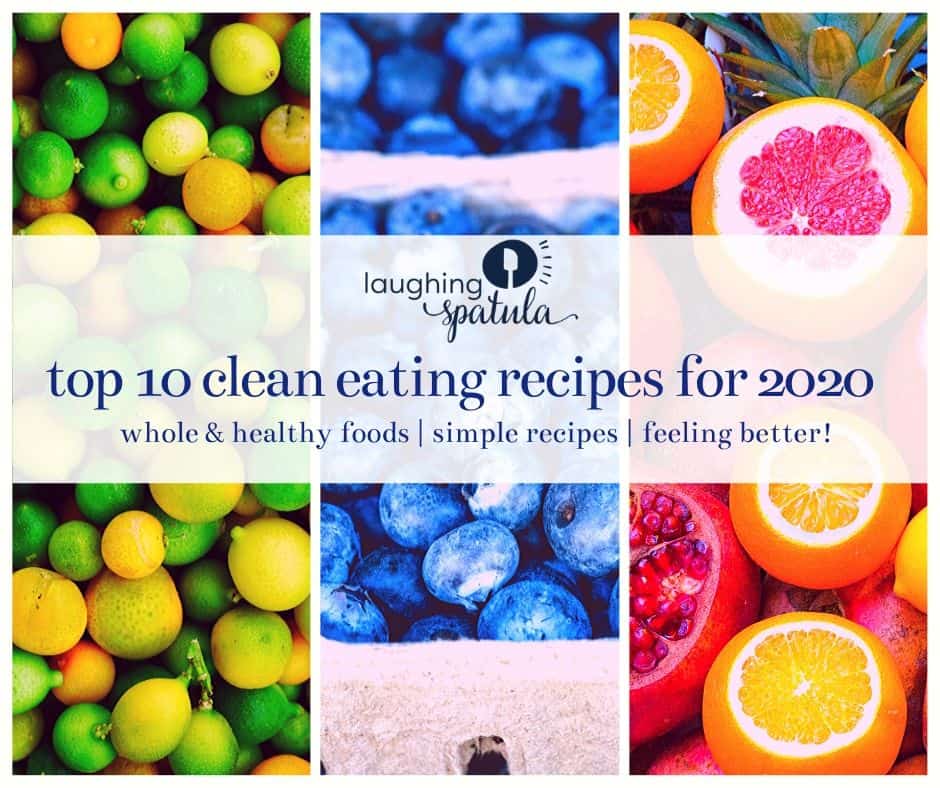 Join the January Clean Eating Challenge at Laughing Spatula | Welcome to The Kitchen – our private Facebook group.  Hundreds are already signed up and following.  Let's share the journey and learn as we go! Sharing tips, tricks, exercise hacks and tools to navigate the first 31 days of 2020! We like the camaraderie of having so many people on board to navigate clean eating with us- join this group on Facebook to chat about your goals, struggles, wins, favorite recipes, etc. We encourage the conversation. Best part is, this group is private, so only members can see our discussions. It's like a secret club!
Our personal favorite that we make over and over again are these Sheet Pan Fajitas. Made with lean chicken breasts and fresh veggies.  Everything is spread onto a sheet pan, tossed in a bit of olive oil and spices and baked up.  Serve over salad or in a lettuce wrap to really reduce those carbs and increase those veggies!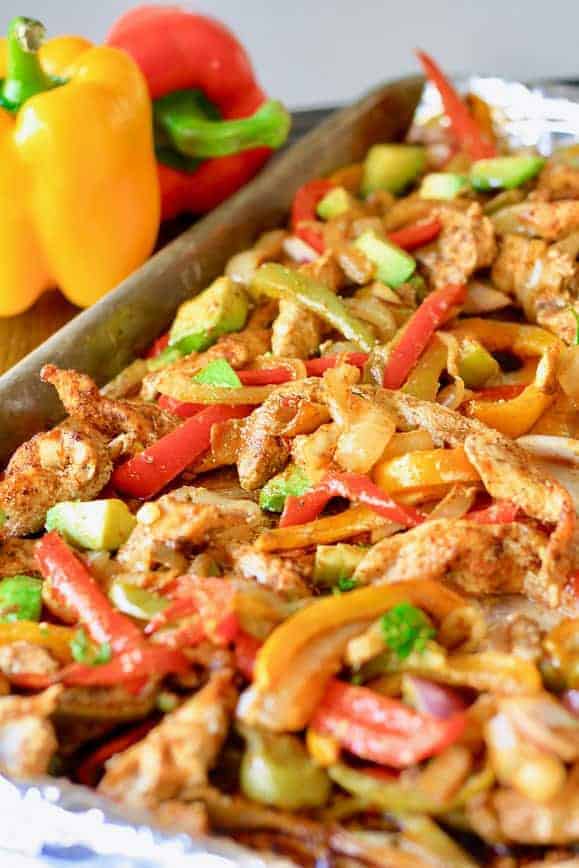 We also have a Shrimp Fajita version that cooks up in a flash! Make a sheet pan full of protein and veggies and eat it all week long.
While we are on the subject of simple healthy sheet pan dinners…check out this Sausage and Veggie Sheet Pan Dinner with Sweet Potatoes for a healthy carb, Brussels Sprouts and lean Chicken Sausage for a sheet full of healthy eating!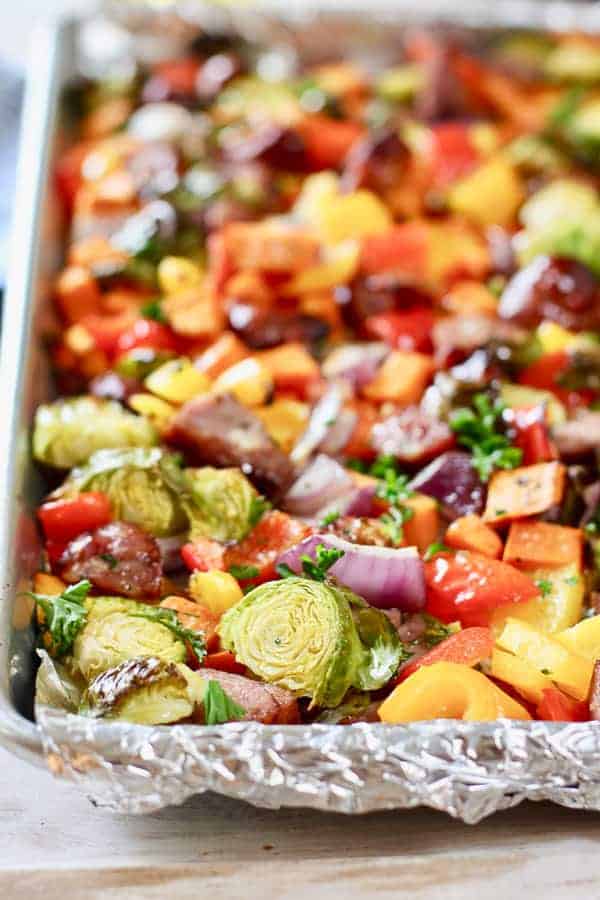 How can something so easy be transformed into something so delicious?  This Egg Roll in a Bowl recipe is on our weekly healthy eating rotation! Made with store bought bagged cabbage and ground turkey for an easy one skillet meal that keeps on giving for days!
Ground Turkey Sweet Potato Skillet.  Flavorful Mexican spices add a kick for a one skillet delicious and healthy meal! Serve it straight up or over a salad.  This healthy clean eating 20 minute meal with make your lunchbox smile!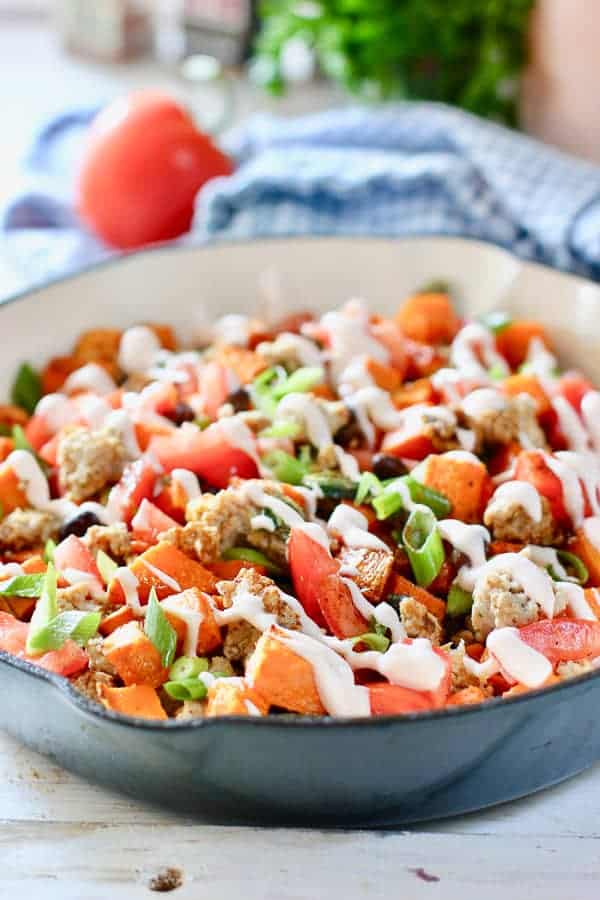 Cauliflower Rice with Feta and Thyme!  This super easy to make side dish has been pinned on Pinterest over 50 thousand times!  Check out what all the hoopla is over cauli-rice is with this delicious and healthy recipe. This one had to make our Top 10 Clean Eating Recipe round up!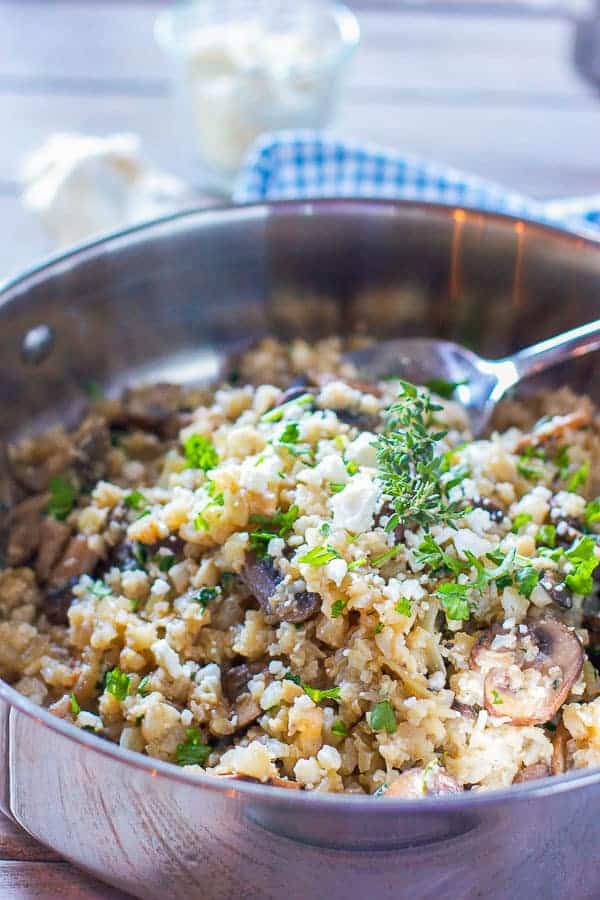 Snacks!  I must have snacks!  We love these Baked Buffalo Cauliflower Bites.  We brought these to a party and they were gonna in minutes.  No one could believe there was a veggie in that delicious baked crust! Sub Almond Flour for Panko Crumbs to keep things healthy and low carb, also leave out the butter in the sauce to make it truly healthy. 
This Roasted Lemon Chicken with Rosemary is Paleo and Whole30 approved…talk about squeaky clean! Cut up chicken or use thighs and drumsticks combined with a delicious and easy marinade.  Toss with potatoes and in the oven it goes for a complete one pan meal!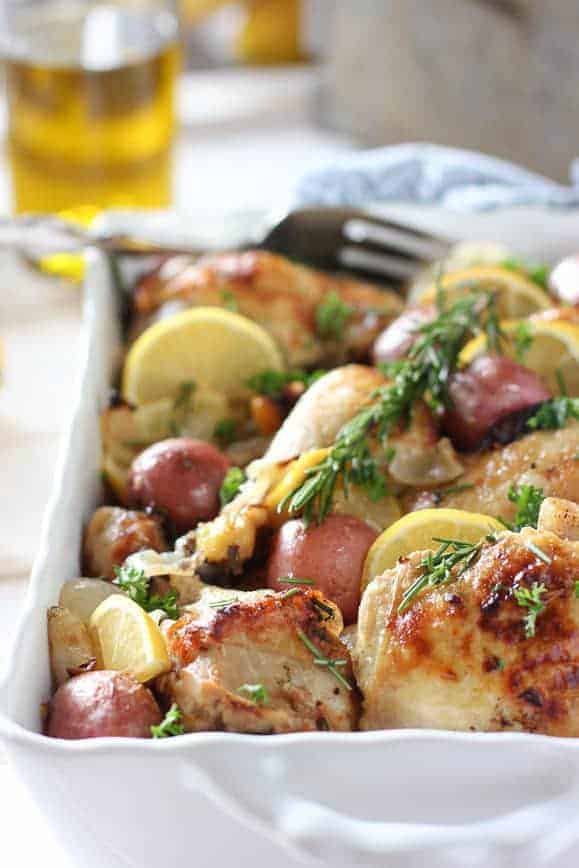 Whats for breakfast?  We love these Breakfast Egg Muffins. Stuff them with your favorite veggies and protein.  They are packable little snacks as well as breakfast.  We store them baggies in the fridge to keep our hands off the cheese cubes :).  We love our cheese around here :).
Lets talk meal prep.  If you want to set yourself up for success a certain amount of meal prep is necessary.  These Greek Salad Meal Prep bowls include crunchy baked garbanzo's that make this delicious salad go zing!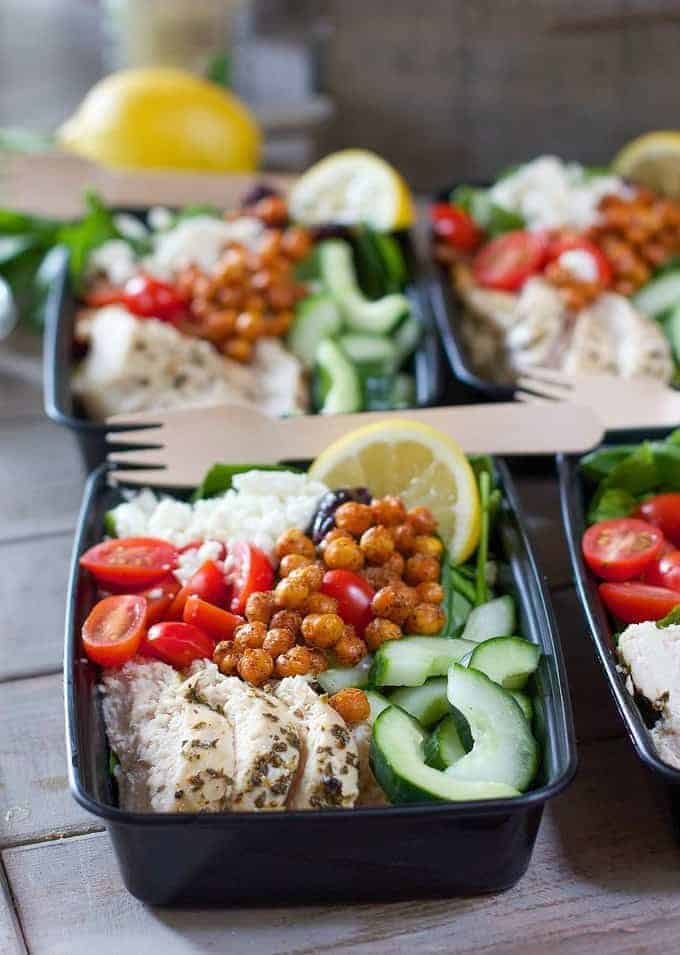 Hey whats for dessert!  I got a sweet tooth ya know!  Clean eating doesn't have to be a bore…give yourself a treat and increase your chances of success! We love these 100 calorie Chocolate Cupcakes!  Make a double batch they freeze really good!
To a brand new you after 31 days of clean eating!
Join our Private Facebook Group along with hundreds of other people  for the January Clean Eating Challenge!  See you there!
Clink! oh wait, is there a clink in a cleanse?…well sure there is!  Stay tuned for our fave alcohol free cocktail recipes as well!
Kathi & Rachel
Top 10 Clean Eating Recipes
A round up of our favorite and most loved Clean Eating Recipes to get you started in the right direction in 2020!