We all know the Holidays can be a happy but sometimes stressful time. Let Laughing Spatula help ease your troubles with a few of our most popular and delicious HOLIDAY RECIPES FOR A CROWD!
APPETIZERS TO START!
These are one of our most friend requested recipes! "Bring the pecans okay?" They also make wonderful hostess gifts when put in little bags.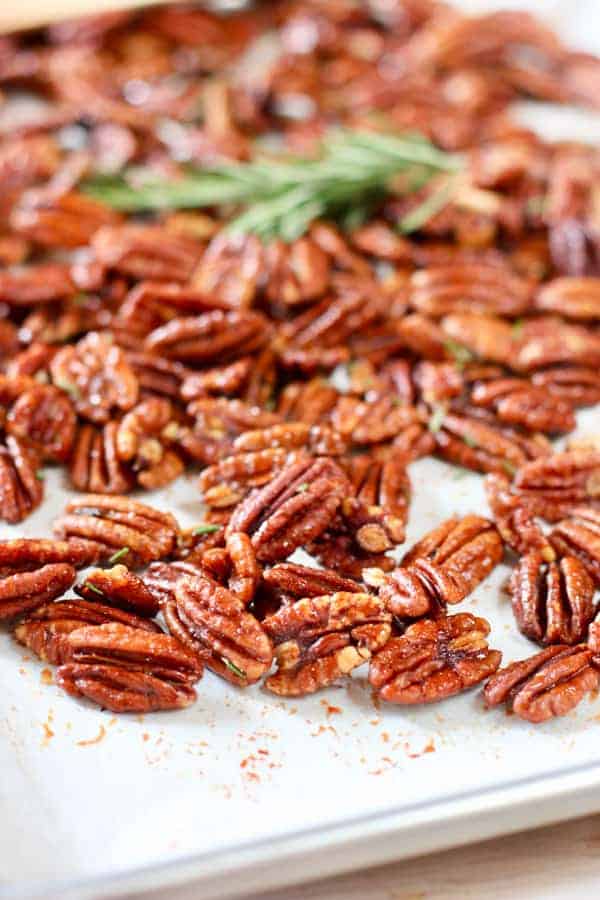 These mini taco's are the first to go at every party! Using a simple muffin pan sime cooked up taco meat (your choice beef, chicken or turkey). Bake them up and serve hot, room temp or chilled!
Make ahead and chill or serve at room temp. Use ham, cheese, veggies or anything else you have hanging around! Serve for breakfast, brunch or as an appetizer.
Make 4 or 40! We love the easy prep and low ingredient list of this appetizer!
Artichokes, cream cheese, lump crab mean (canned is fine) a chopped poblano to keep it interesting…all thrown into one big bowl. Mix and pour into a pretty dish and in the oven it goes. BONUS: Can be made 24 hours in advance!
Stuff store-bought biscuit dough with cranberry and brie…these are show stoppers and will be the one everyone asks you to bring over and over again!
EASY SIDE DISHES THAT FEED A CROWD TO THE RESCUE!
FALL SALAD WITH SWEET POTATOES – Using mostly store bought ingredients that you toss together along with a simple and delicious Cider Maple Vinaigrette, this salad is perfect for the Holidays!
Make the dough, shape and into the oven it goes at 170 degrees to rise. Then…without taking the rolls out of the oven, crank the heat and finish them off! Now thats an easy dinner rolls!
Kick things up a notch with this delicious and easy to make Risotto! It's beautiful and serves a crowd! 30 Minutes is all it takes to get this on the table!
Whip these potatoes up anytime! Made with simple ingredients done right with your time in mind!
No more canned soup! This fresh Green Bean Casserole is easy to make on the stove top leaving your oven free for the main event!
This delicious and cheesy side dishis a family favorite! Easy to make cream sauce and fresh veggies are hit!
Our most requested party recipe and you can see why. Store bought easily assembled ingredients that have real table appeal!
Make 6 or 60 of these perfect puffs of potato! An easy to make recipe that looks so fancy and stuff…we love fancy and stuff!
Don't be fooled by their fancy exterior! These are simply potatoes turned on their side. Tossed in cream, garlic and cheese…no need to make a cream sauce. Just toss the cold cream into the potatoes…stack 'em up and in the oven!
BREAKFAST AND BRUNCH!
Everything you love about Eggs Beni but fit for a crowd…check out our cheater easy Hollandaise Sauce! Yup, hitting that store aisle again for yummy secrets…
Check out these beauties! Double or triple the batch my simply hovering over the serving size in the recipe card and adjust. Easy peasy!
Made with store bought frozen hash brown cubes…not the shredded kind, just the cubes for a fresh homemade flavor! Serve with a side of fresh fruit and the troops are fed!
Make this delicious brunch dish the day before and top with a super easy homemade blueberry sauce! Soaked in cream and tossed with fresh or frozen blueberries this is our most popular brunch recipe!
EASY ON THE COOK MAIN MEALS!
This crowd pleaser is stuffed with beef, beans and roasted peppers. Then a thick egg batter is poured over the entire casserole and baked to puffy perfection!
Christmas Eve wouldnt be the same in our house without this creamy, cheesy delicious casserole! Yes, it has a canned of cream soup and no, we wouldn't change a thing! Sometimes ya gotta go old school…for Tradition…for our sweet Eula.
Hands down our most requested Holiday Casserole recipe! Don't be intimidated by that fancy Frenchie word, Béchamel…if you can melt butter, you can make that sauce! This is our families favorite year after year!
Make this stove top or in your slow cooker. Makes a ton of delicious sauce! Serve over warm pasta, add a simple salad and bread and feed the table!
Everyone loves this rich and hearty stew! We love this when made in a slow cooker but stove top will work just fine. Best served with a loaf of bread in your jammies surrounded by your favorite people and watching your favorite Holiday movie…ours? White Christmas…hands down!
Store bought fresh tortellini and marinara are tossed with cooked sausage and baked up in about 30 minutes! Fast and comforting meal!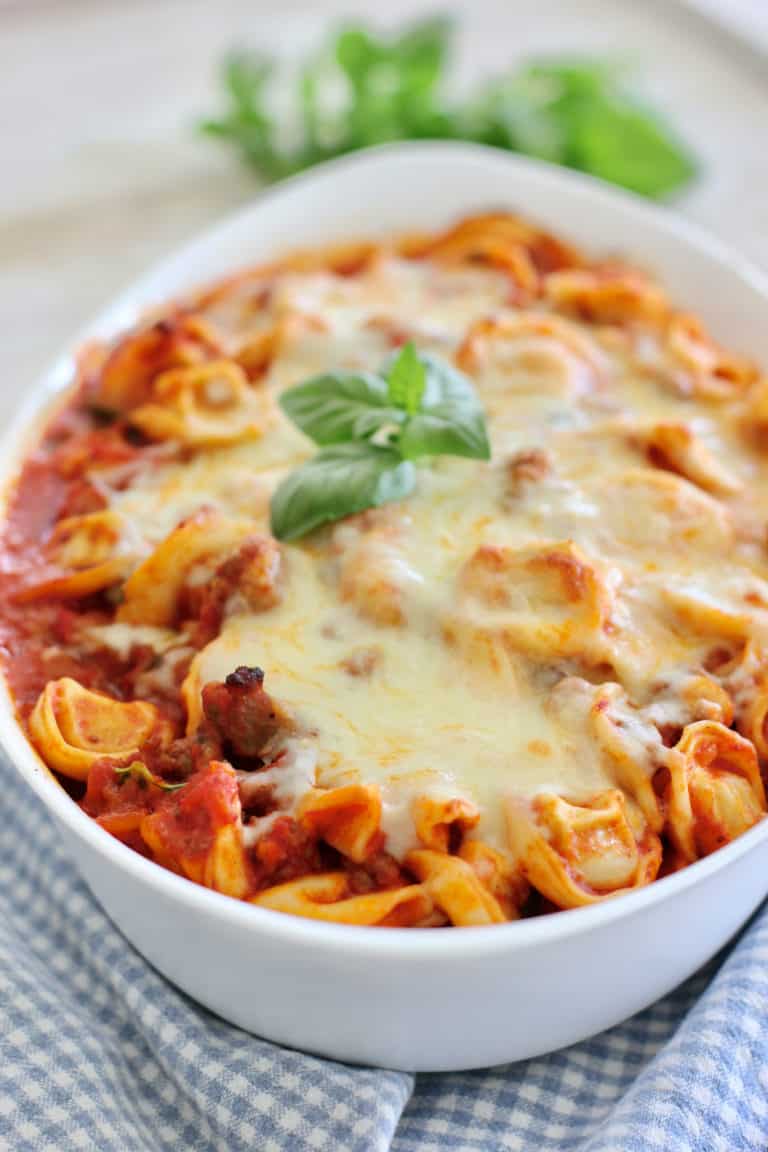 This Chowder recipe is about as easy and delicious as they come! Serve it up with our Soft One Rise Rolls and your Holiday will be a breeze!
You won't find an easier or more delicious Enchilada recipe than this! Store bought ingredients tossed together to create a delicious crowd pleaser!
DESSERTS FOR EVERYONE!
There isn't anyone who wouldn't love these playful easy to make cookies! Links to buy the cute candy heart included!
I know I know…your looking at this and going no way can I make that. But let me tell you this is one of the easiest desert recipes on this site. I only wish I would have found it years ago!
This sheet pan cake uses fresh ingredients you probably already have in your pantry! CHEATER TIP: Buy store bought frosting and add a bit of maple syrup. DONE!
3 ingredient dessert. How can that be! But it's true! The light flavor of mousse without being overly sweet or heavy…your guests will flip! Make up to 3 days in advance.
A little for the cake and a little for the cook! Impress your family and friends with this ADULT boozy concoction!
COCKTAILS ANYONE?
Pass these beauties out at your next party and it's all smiles !
Infused vodka that makes a beautiful drink and a great gift!
Limoncello…the gift that keeps on giving! Make this in as little as a few days letting the lemon seep into that vodka. Put in pretty bottles and your whole family loves ya!
Hoping these last minute recipes bring you a little more peace during a hectic holiday season!
Wishing you a fun and food filled Holiday!
Clink!
Kathi and Rachel